Being an Underwater Photographer I've always been drawn to creating dreamscapes below the surface, it's just part of the allure for me, and trying to build a whole room underwater was one of the goals I'd set myself quite a while ago
Having been a primarily travelling photographer meant that I didn't have a proper studio in which to experiment, but hat all changed last year when I built my own Underwater Studio at my home in Long Beach, California. Having an underwater studio at my house meant that I could spend days experimenting with all sorts of crazy ideas that had been percolating in my soggy brain over the years, one of which was the sunken room!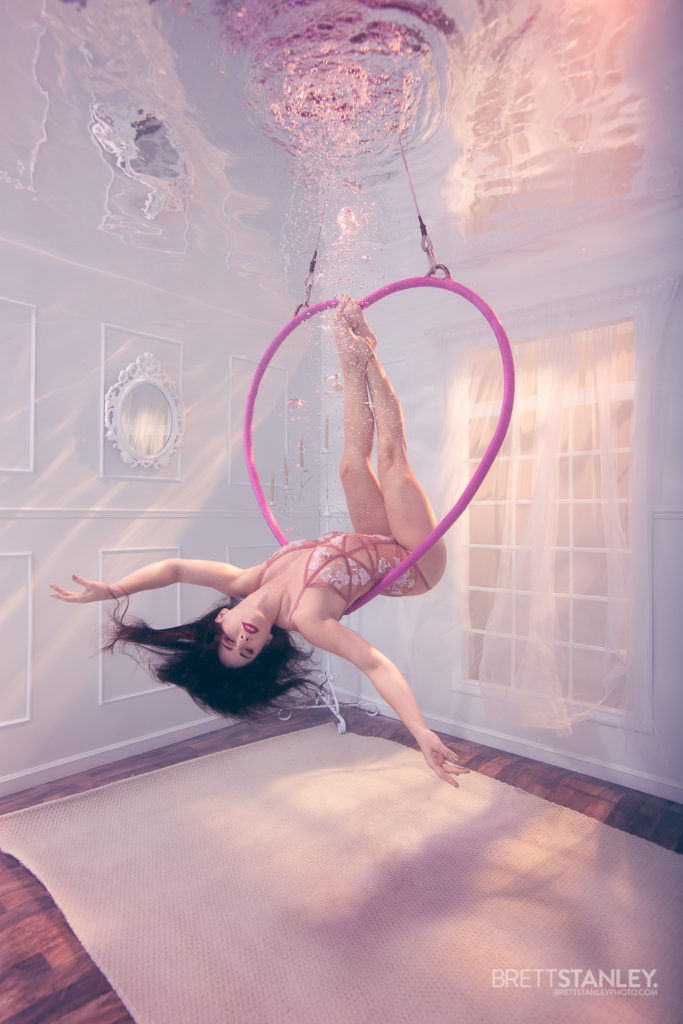 I was lucky enough to have a client come to me wanting to create an '80s bedroom underwater for an album cover, and so the mission began! We spend 5 days building the set, filling it with props, and photographing it for their cover art – it lit a fire in me that has yet to go out and so my obsession with Underwater Sets began.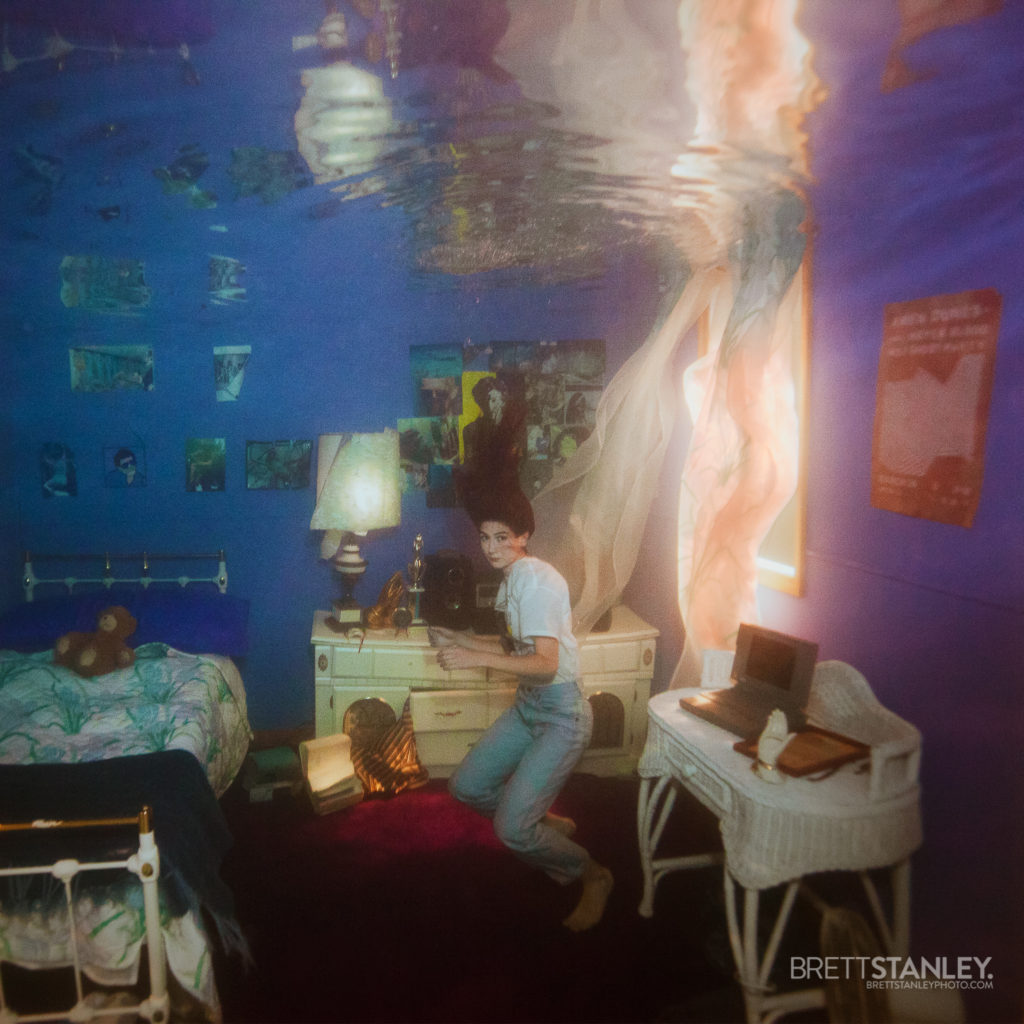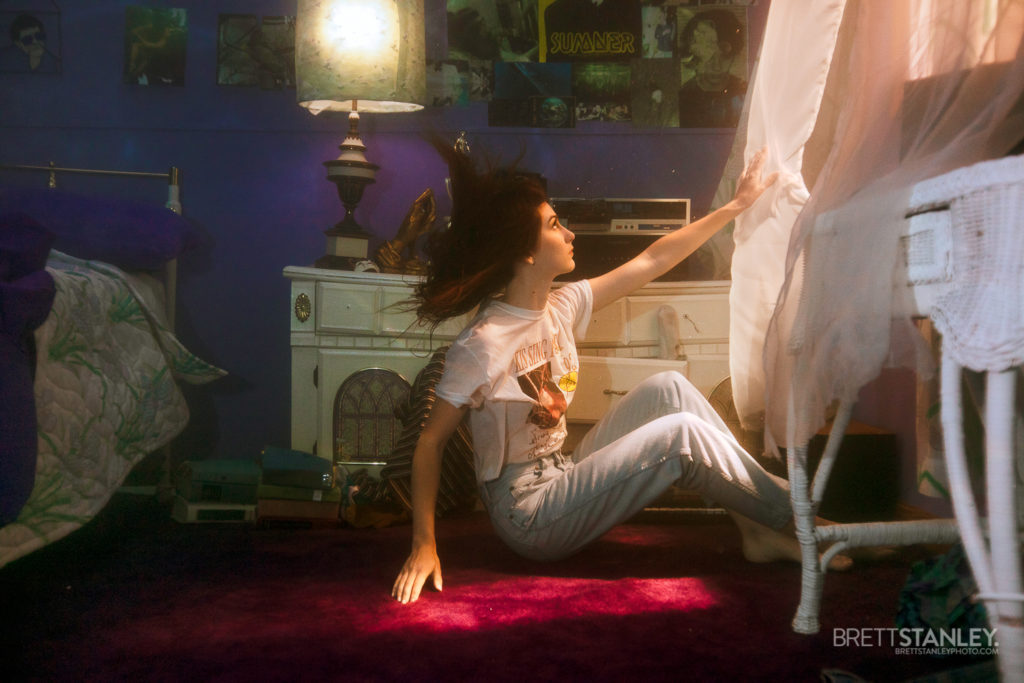 One thing I really loved about photographing and filming in these sunken rooms was the lack of photoshop or digital effects needed, it was all done in-camera – down to the lights (I've used waterproof LEDs from LumeCube for some of these shots)!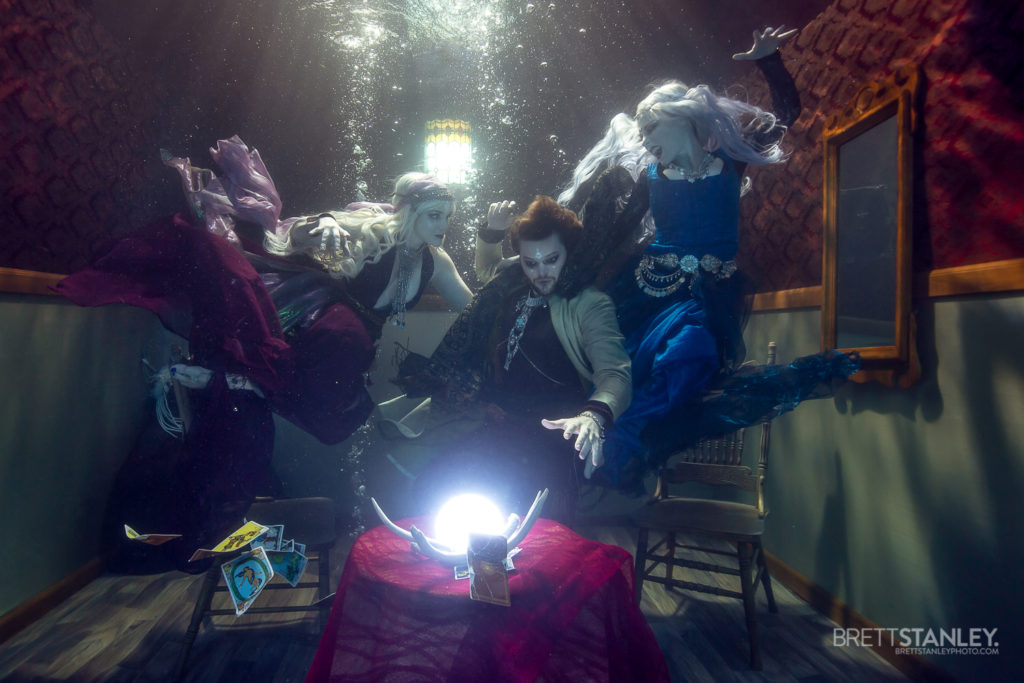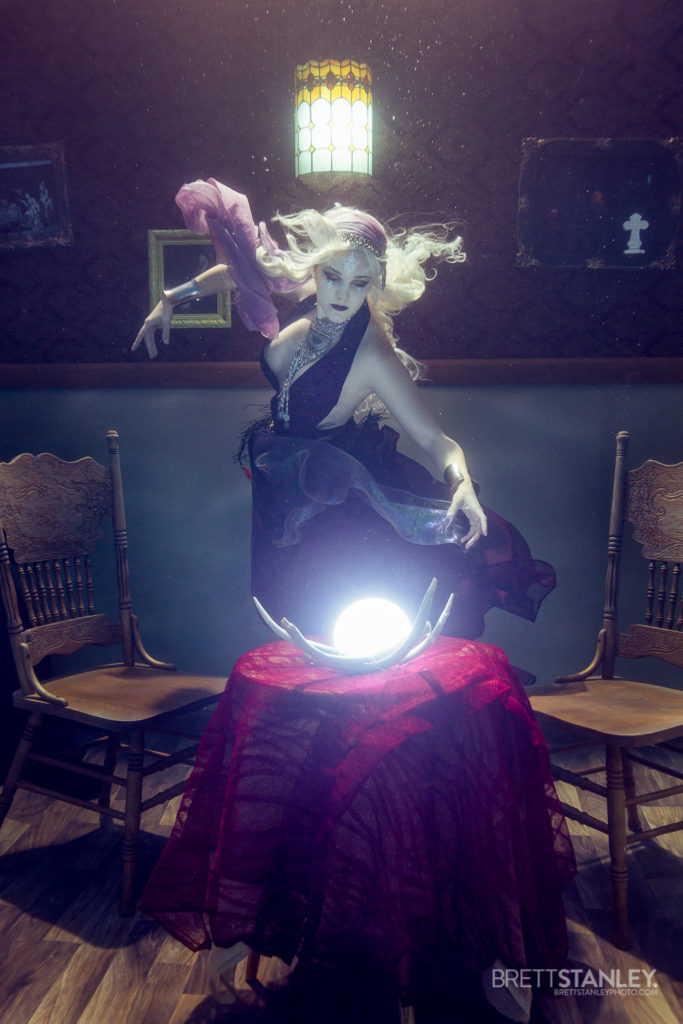 I fell in love with these rooms, and some of the surrealist moments of my career has been in them – like making a bed or rolling out carpet in 8ft of water! Mirrors underwater are also trippy, especially if you have a mask on, as how often do you get to see yourself floating in mid air (mid-water)?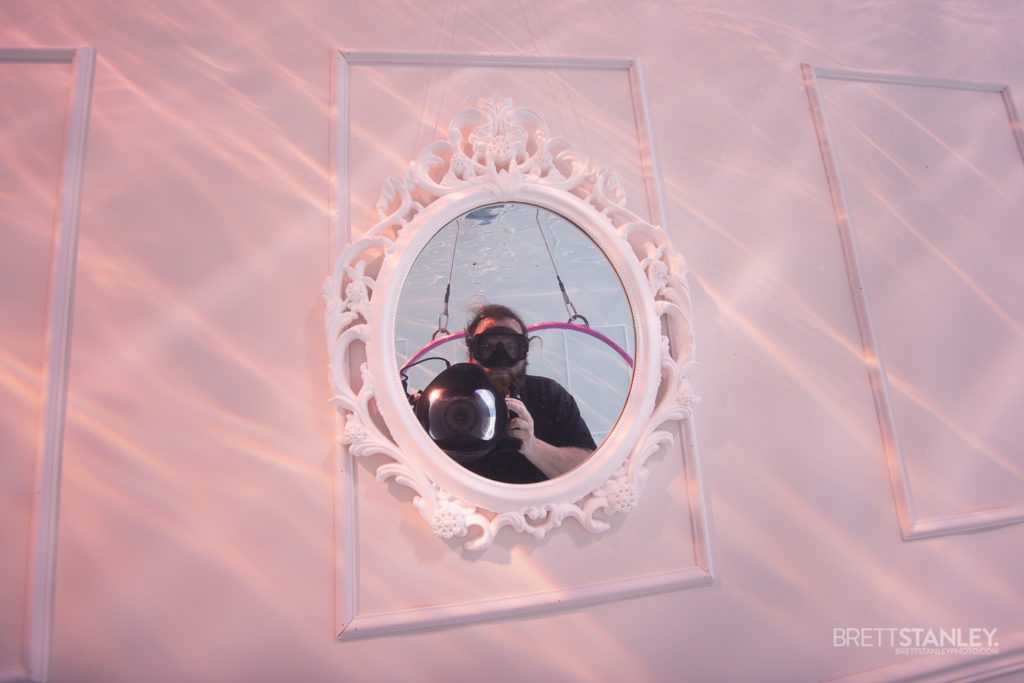 For Halloween I even build a "Beetlejuice" themed set, it was so simple but amazingly effective!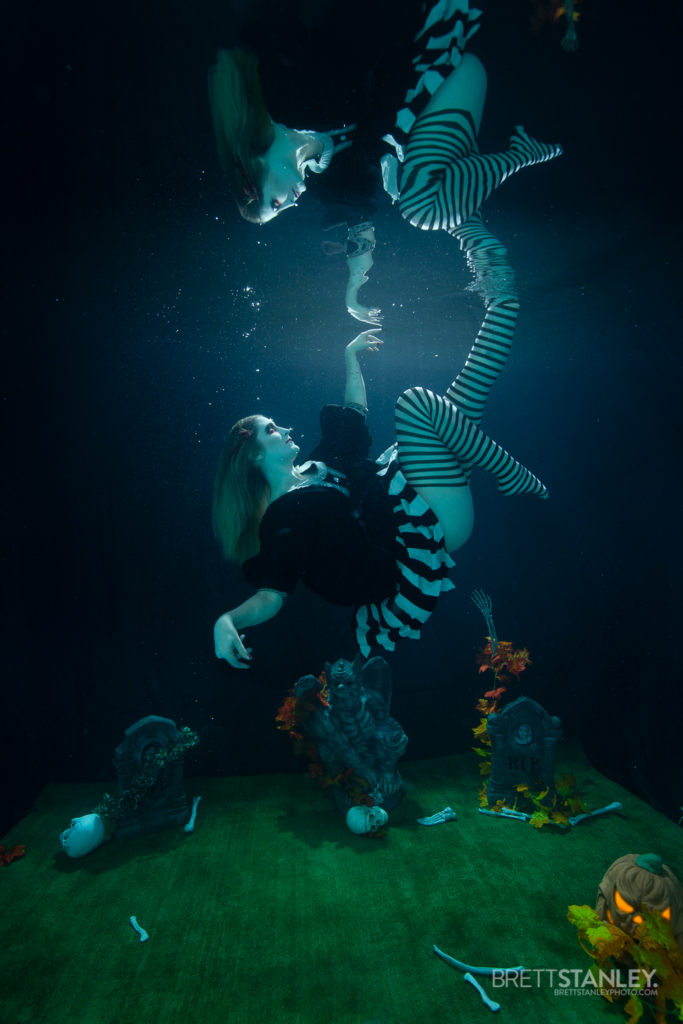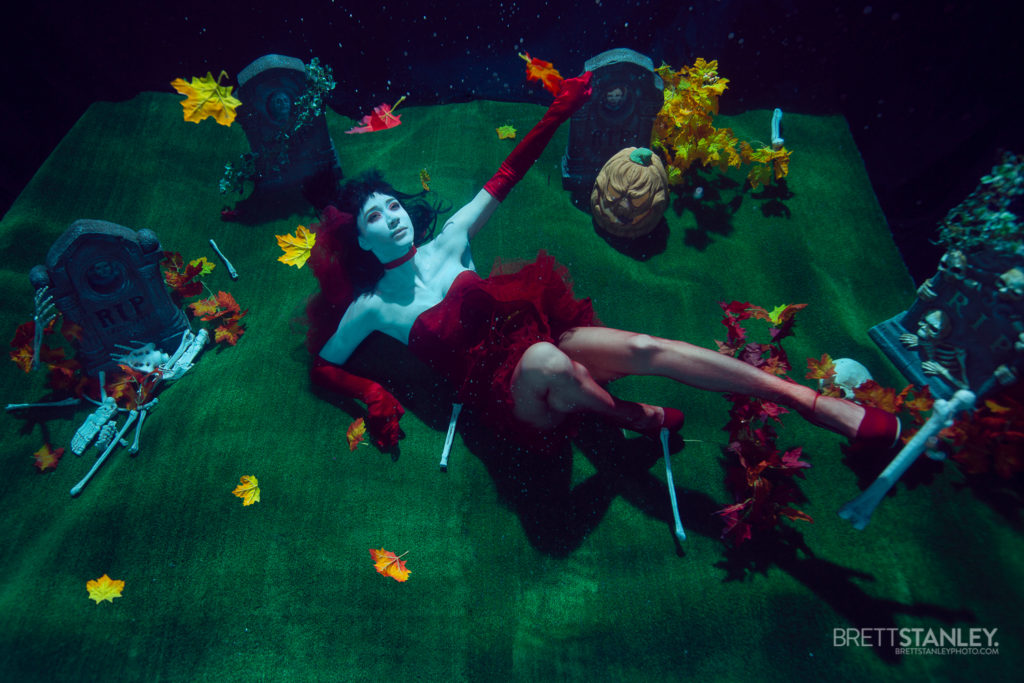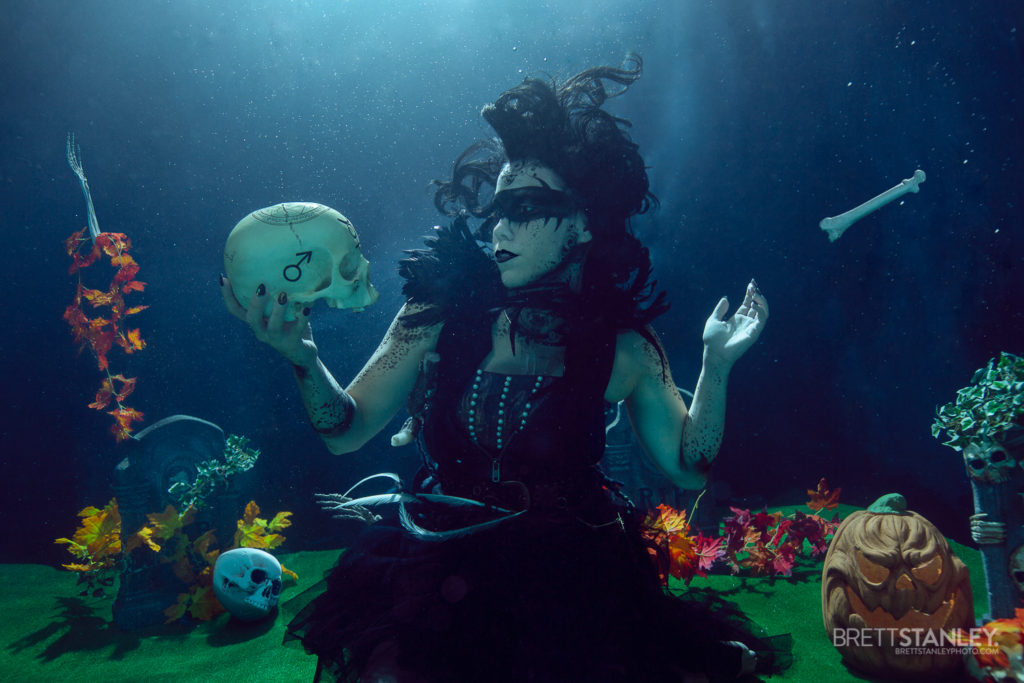 My latest room is the White Baroque Underwater Set, and it's by far my most popular. It's very versatile and I've created some amazing imagery in there. The addition of the window just made the whole space come to life, to the point where I have a hard time making people believe the rooms are actually underwater and not just photo-manipulation!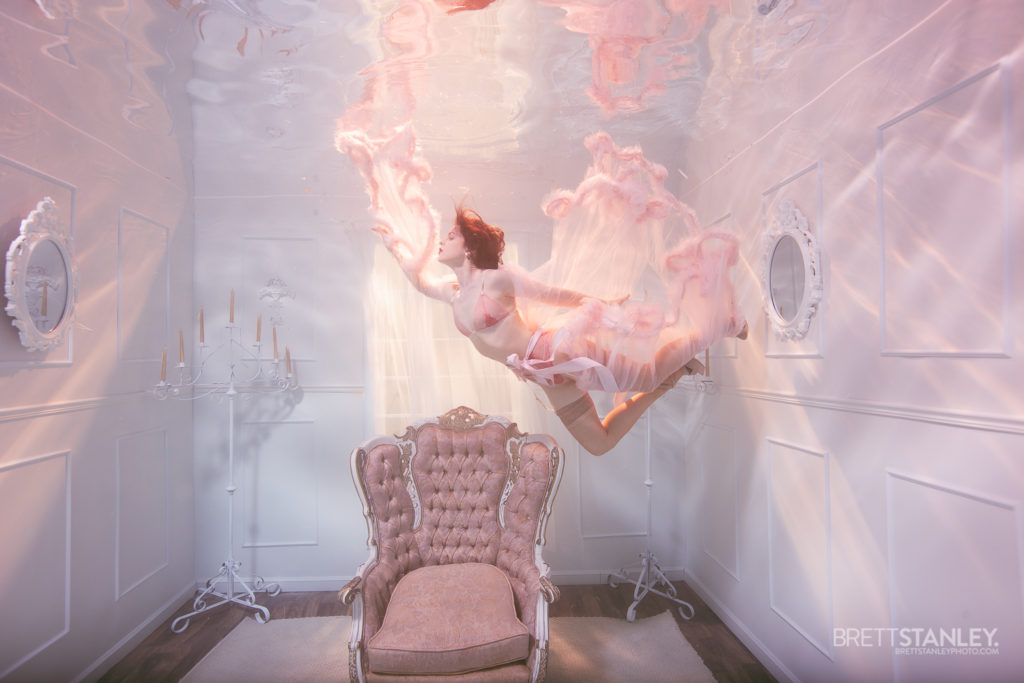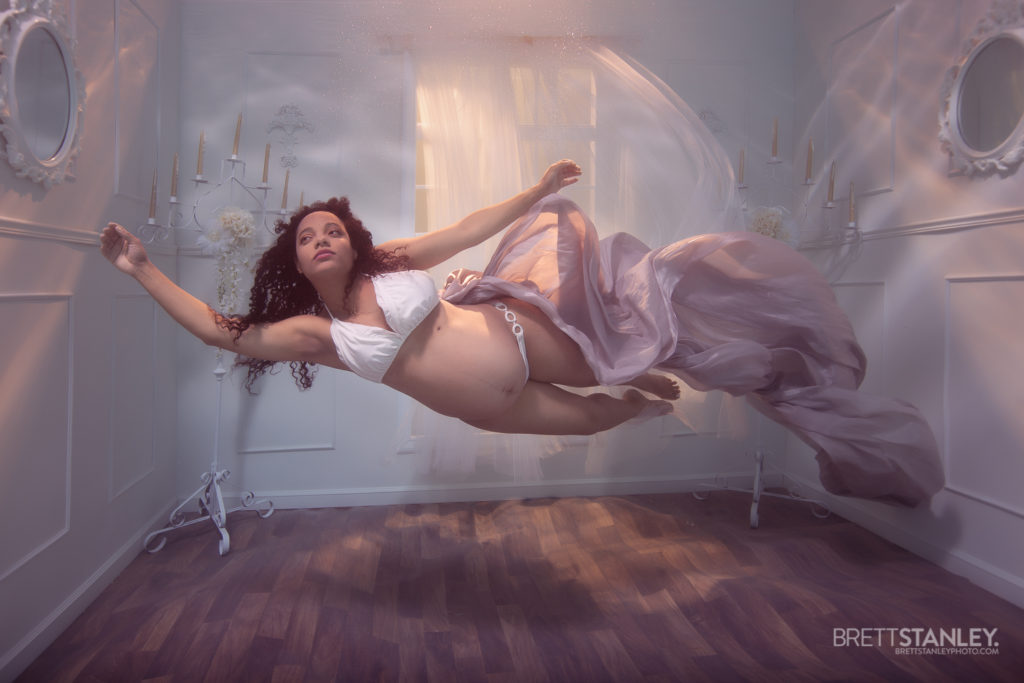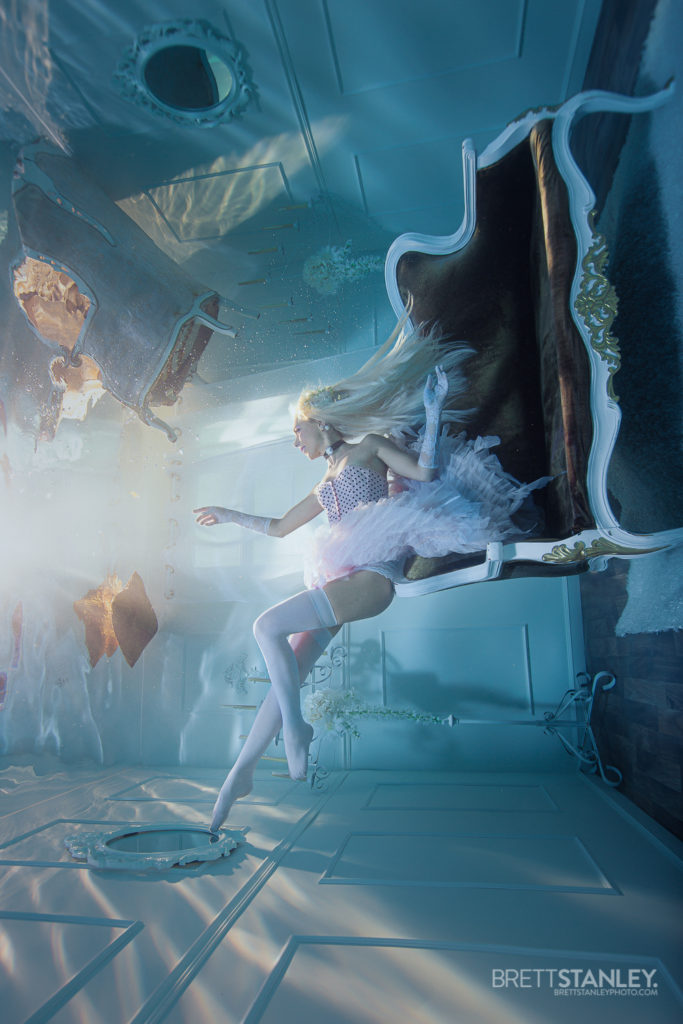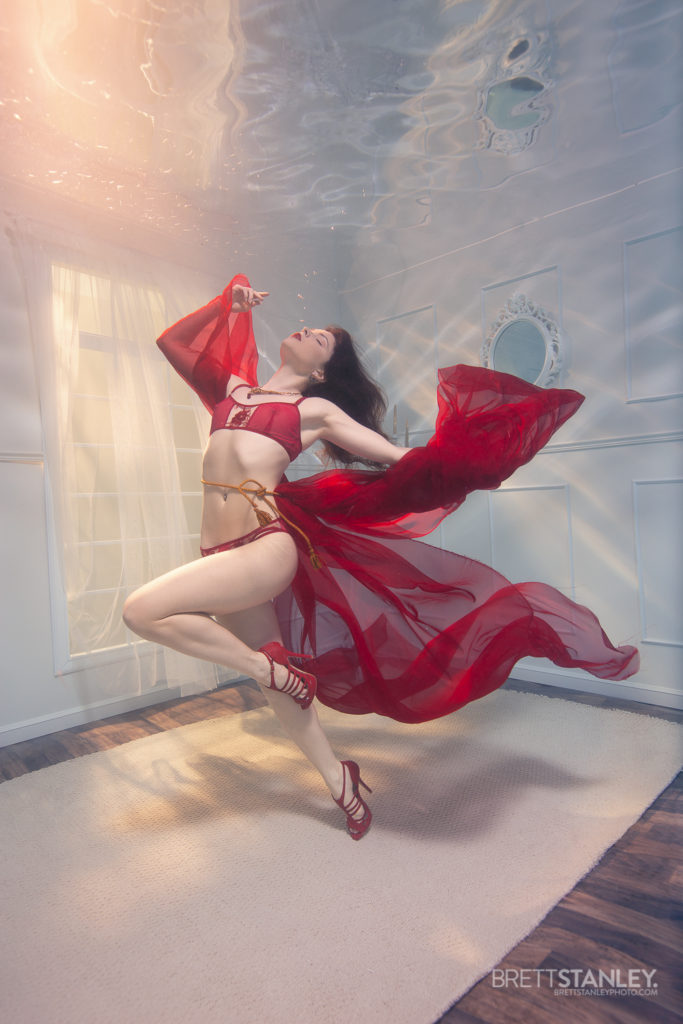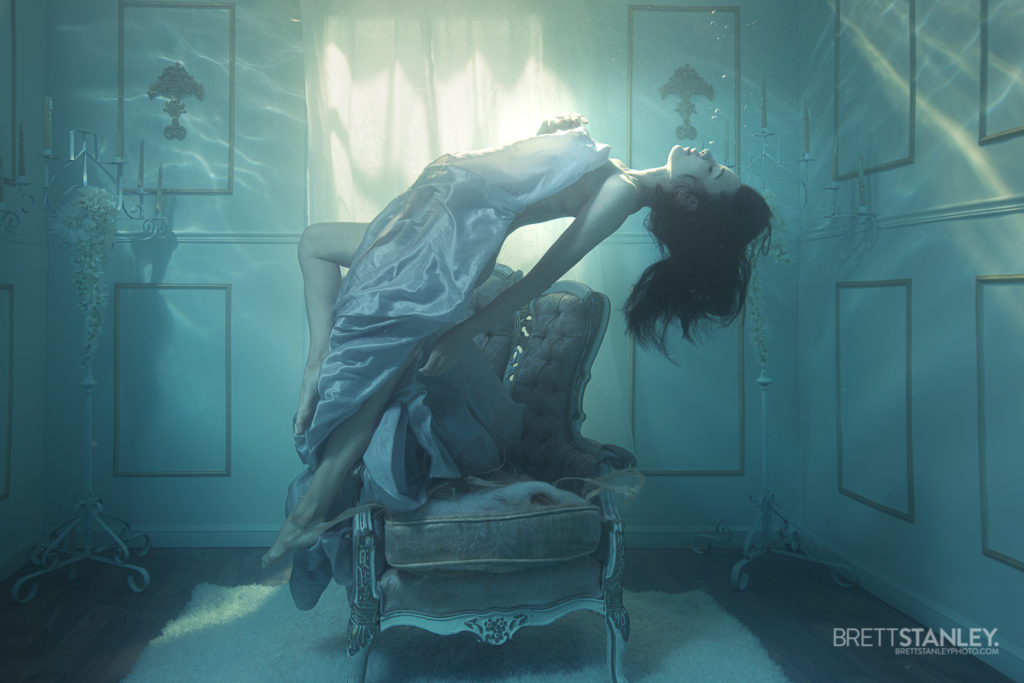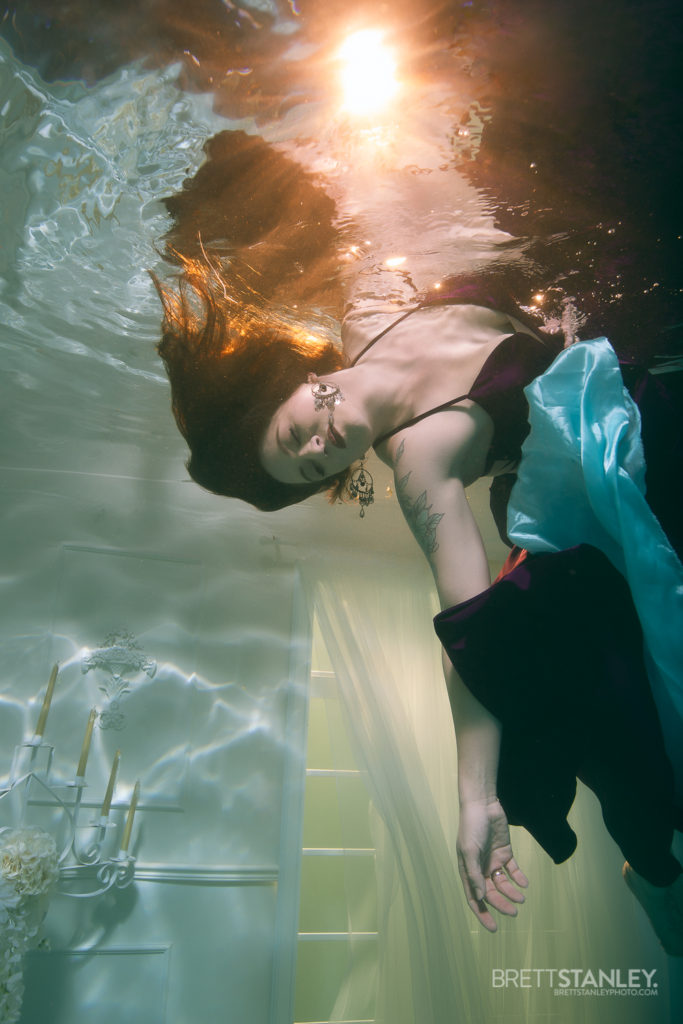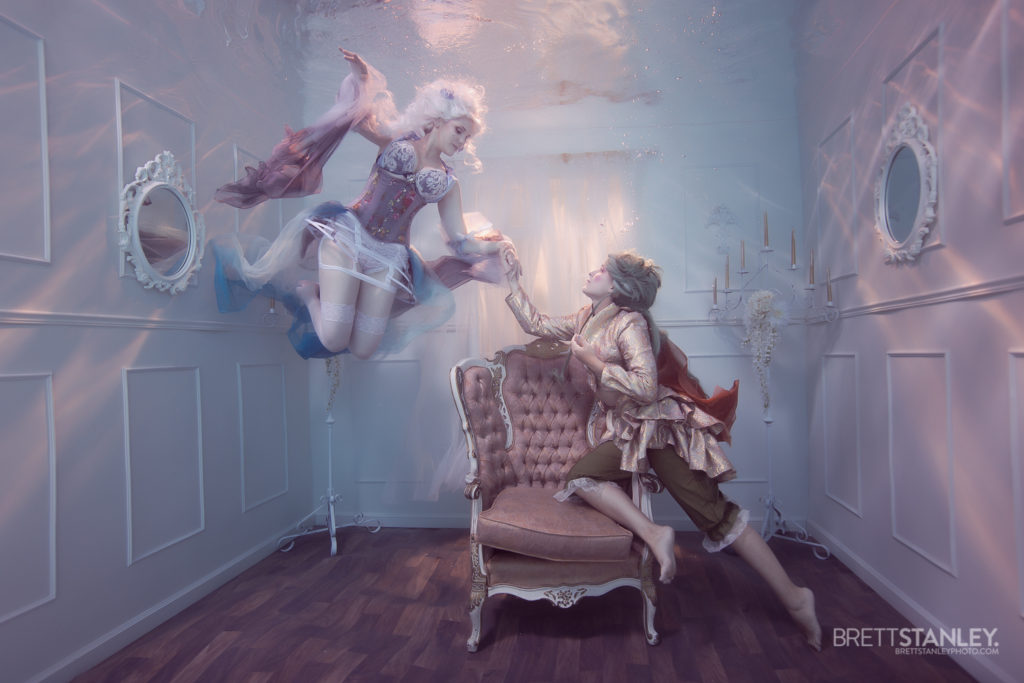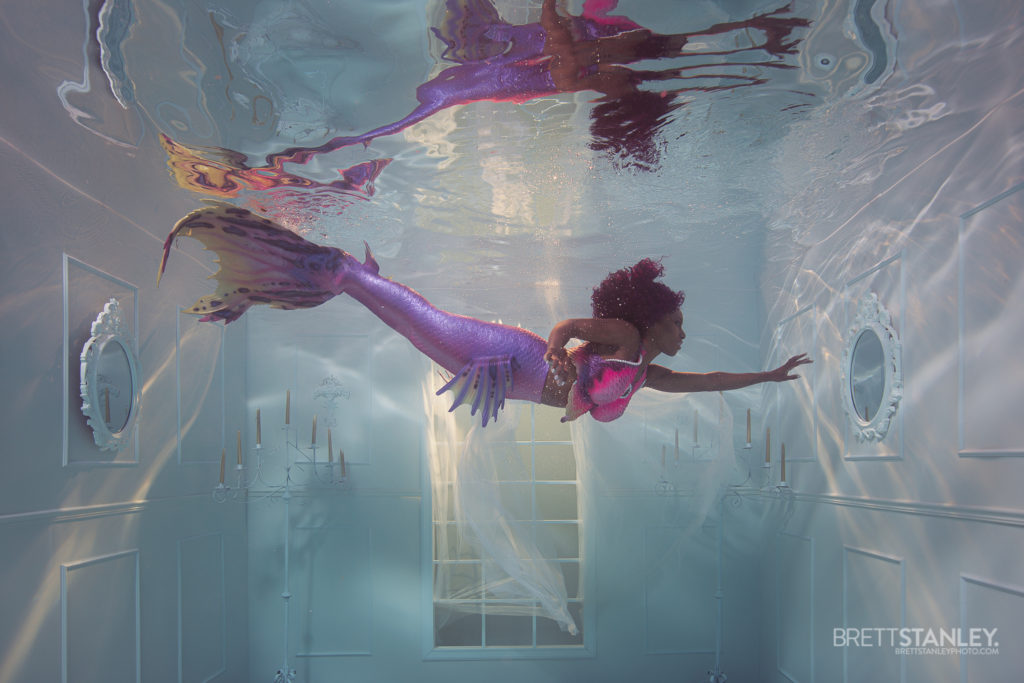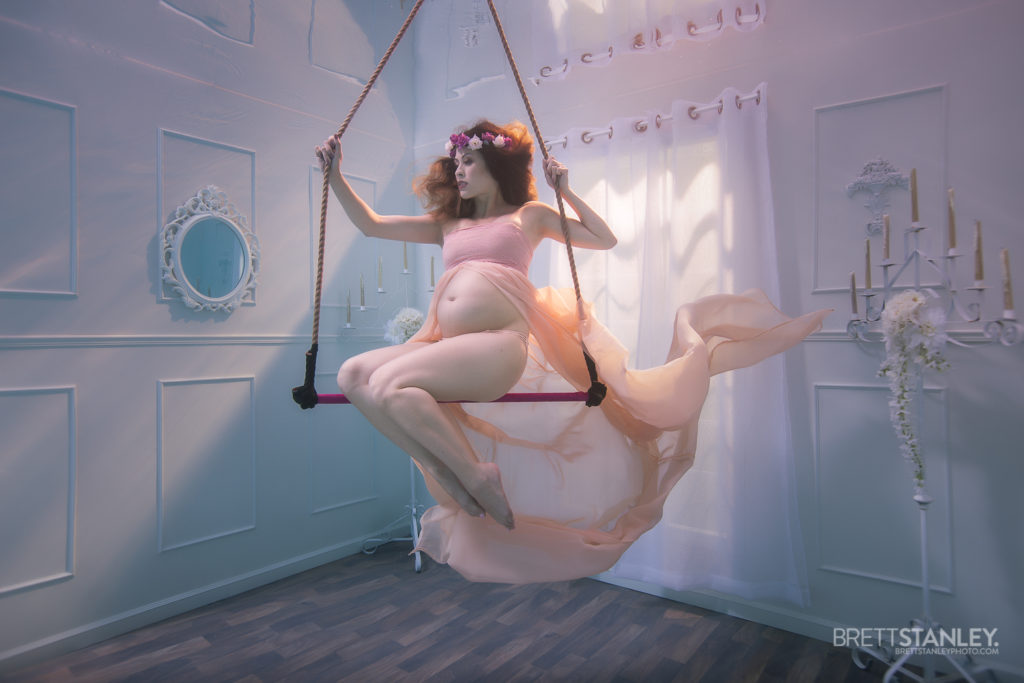 It's such a fun place, I had to do some self portraits!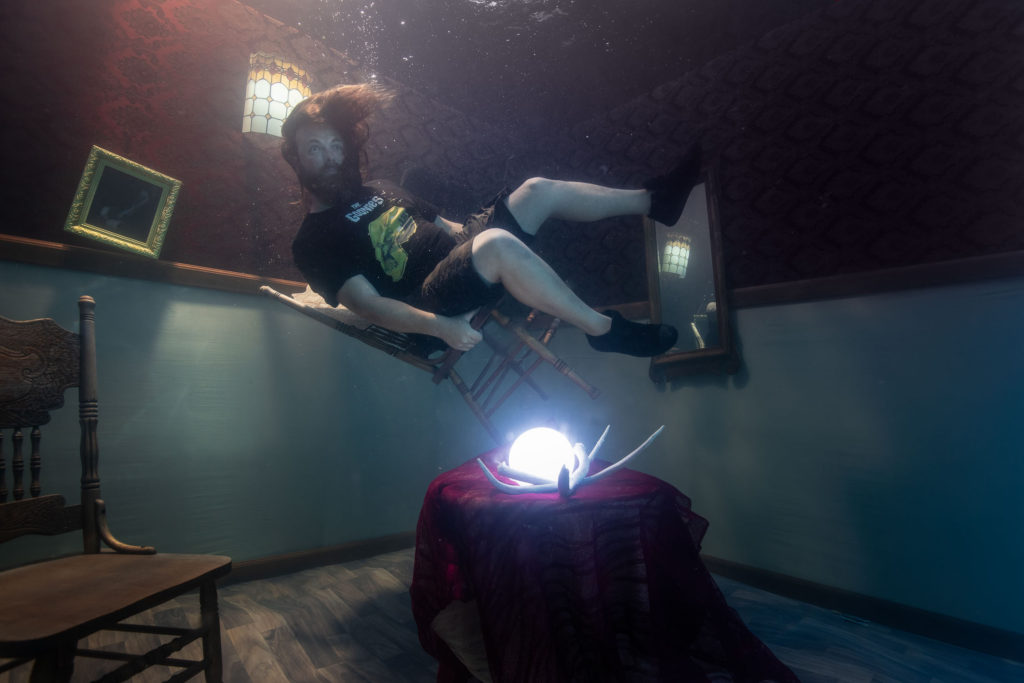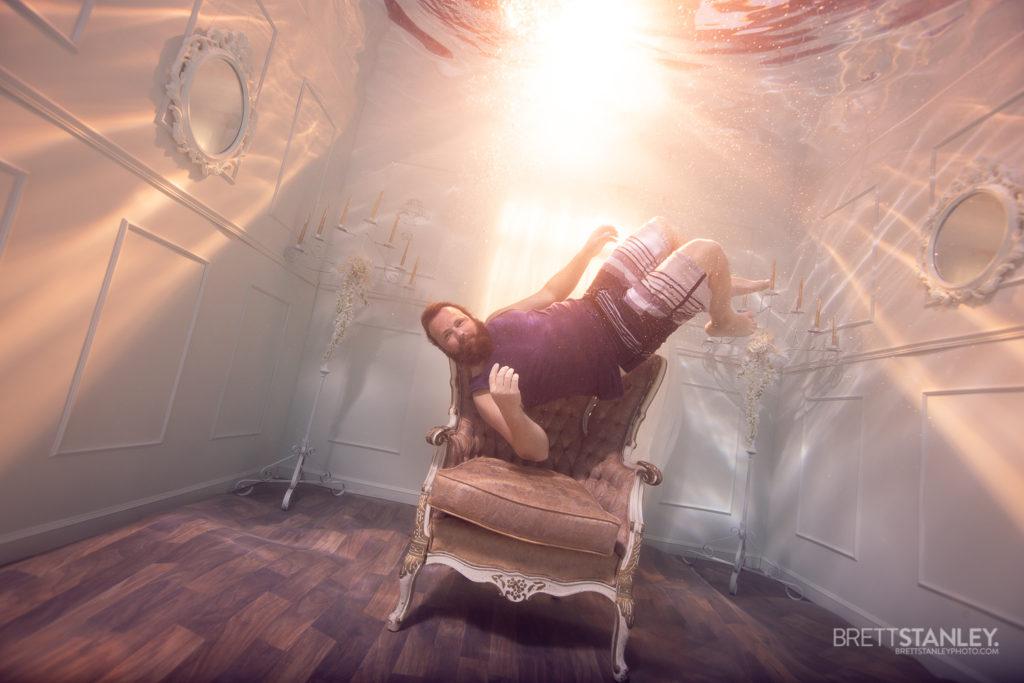 My sets have gained some attention this year giving me some wonderful opportunities to create artwork for clients ranging from album covers to full music videos, which I look forward to sharing once they are released.
Massive thanks to all my clients and models, and my sponsors Aquatica Digital and Lumecube.
Gear List:
If you have a project and you'd like to have a set built underwater, or just after a photographer/cinematographer please contact me.
Also follow me on Instagram, and Facebook!