Wow, it's been a while since I've posted on here and I've got lots of things to share but just like the Mechanic's car, a photographer's blog is always the last thing to be updated in a busy time.
I'll be posting a lot more over the next few weeks as things slow down for the holidays so stay tuned, but first up is some news about our Photo Booth!
A photo booth is a great way to give your party guests a way to get some fun shots with out the hassle of a photographer getting in the way of the spontaneity.
Guests just hit a button on the booth and after a short countdown it takes 4 shots in a row and prints out the results, which are mostly hilarious!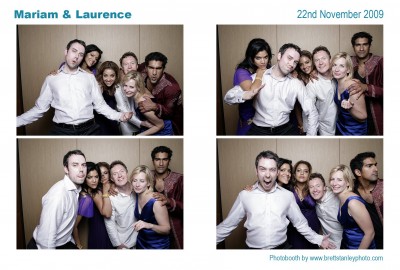 It's amazing how relaxed people get when no one is watching 🙂

When you hire the booth you also get a whiteboard and markers to write messages, and some dress up items to get that creativity flowing.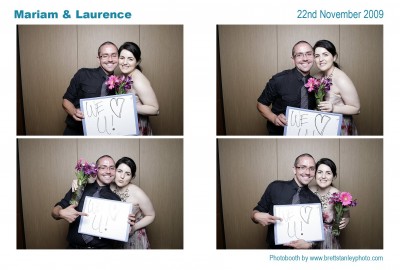 The photo booth can print out as many copies as you like so you can give one to the guests and keep one for yourself. It also saves the images to disc so you can view them after the event or create an album.
http://www.photoboothfun.co.nz/
We rent out the Photo Booth for parties, weddings and other events so drop us a line if you want information on prices info@brettstanleyphoto.co.nz.