Close Up
The second brief Jaime Leigh and I tackled was to use 100's & 1000's close up. This is from the Canon site:
"This small candy brief is all about getting your lens close to the object.
You must feature these tiny hundreds & thousands but you don't need to use them all, and if you need more you are free to source your own."
We had the idea to separate the colours and use the sprinkles as some kind of Make-up. Luckily we found some packets of them already separated, which saved a very boring Saturday night in sorting candy 🙂
Jaime set to work sticking the sprinkles to our awesome model Danny De Mure and these were the final photos we had to pick from: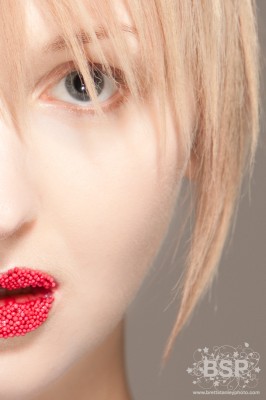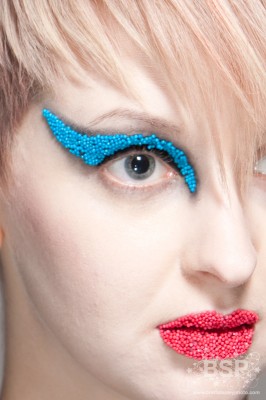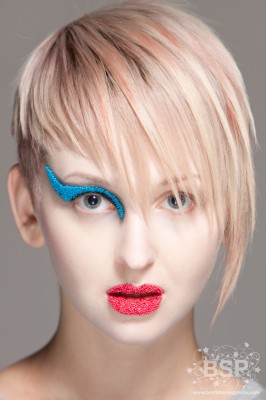 … adding a little water got the colours running nicely.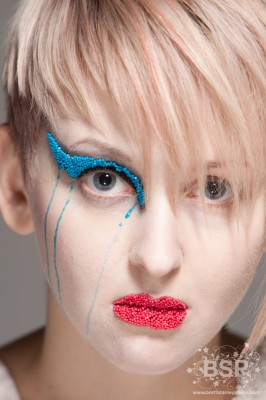 …and the final submitted image was this one: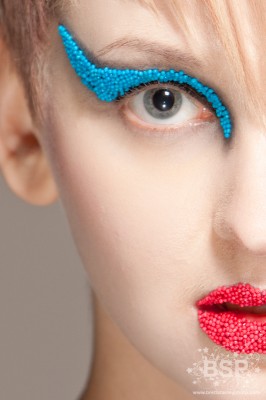 Practically Black
The next brief was pretty broad, which does my head in, and it took a while for me to really have any idea what I wanted to submit.
"The 'Practically Black' brief is about shooting in dark situations while still maintaining details in the image. We expect to receive very moody imagery for this brief."
I had already shot this image with my friend Kim and it popped into my mind today: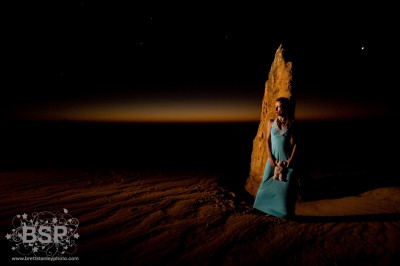 I really like the darkness in this one and how the sunset is juuuust showing through. I'm quite proud of this one since apart from a little colour correction it's pretty much out of the camera. Go me! Go Kim for posing. Go piggy 🙂
More to come…