One of the best ways I find to challenge myself is to set personal projects, where I am the client and I try to create my vision as well as I can to the brief I have set. Usually it's just an image I have in my head that needs to come out, but sometimes I create a fictional client that I need to work for. This keeps my creativity and productivity flowing and pushes my mind to work out new ways to do things.
An easy way to get a fictional client is to enter competitions where the theme or criteria is quite narrow. This gives you a brief to follow rather than the broader competitions with themes like "Blue" or "Hands" that tend to do my head in with all the possibilities!
The Canon EOS PHOTO5 competition is great in this way, they send you a box with a series of props for you to use. You need to create one image for each prop which really gives you something to work with.
The first prop we used was the pair of cardboard glasses: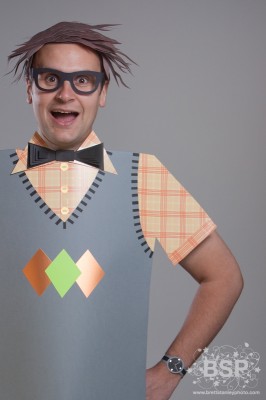 Jaime Leigh had the great idea of not just taking a portrait but making a whole cardboard outfit…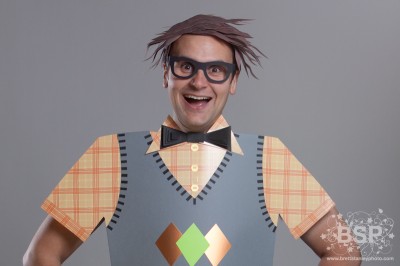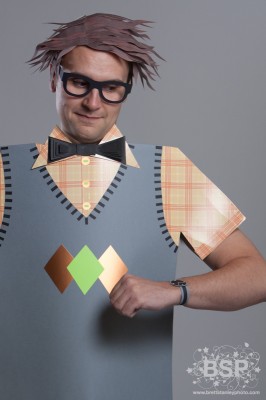 … complete with paper watch that tells the right time twice a day…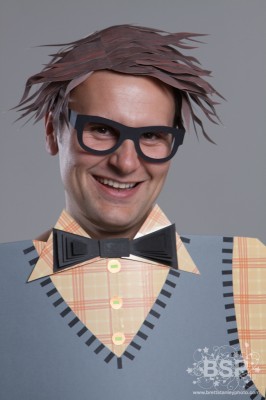 … we roped Patrick into modelling for us. That's his real hair.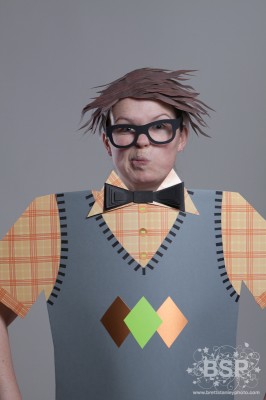 Of course we had to have a go ourselves 🙂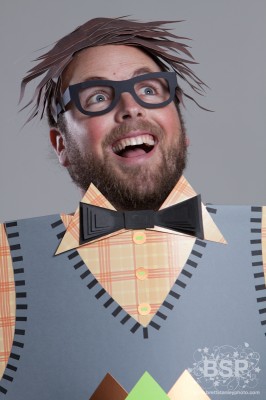 Stay tuned, the next prop is Hundreds & Thousands!
Many thanks to Patrick for being a sport!