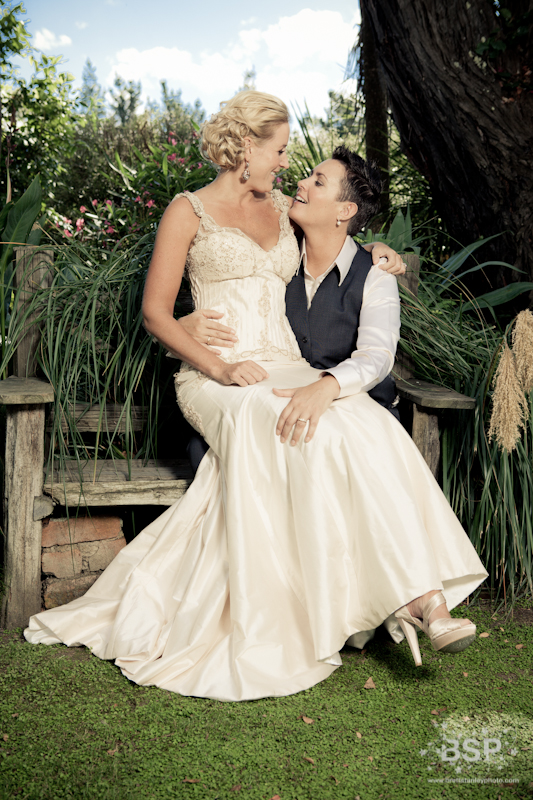 Kat & Fiona are a wonderful couple, perfect Ying to the other's Yang, and they were so much fun to have as a client.
Coming over from Melbourne to Wellington for their wedding, they needed to be very organised and they knew exactly what they wanted; I was very flattered to be included!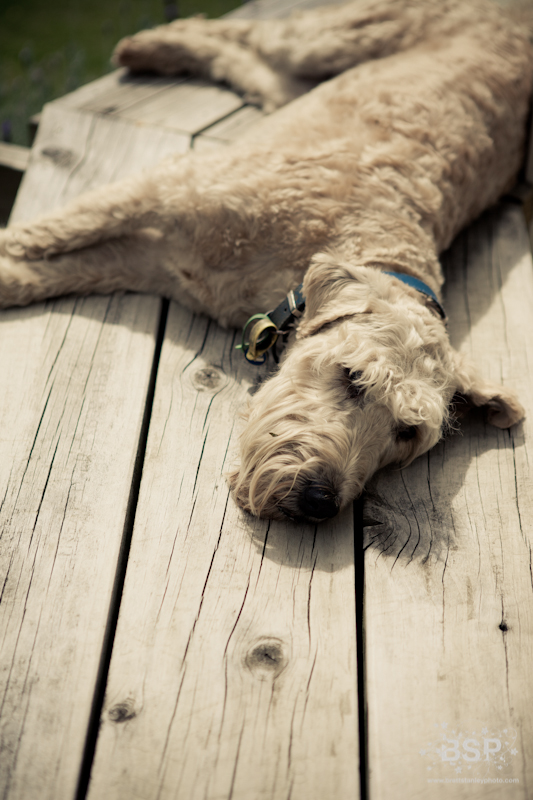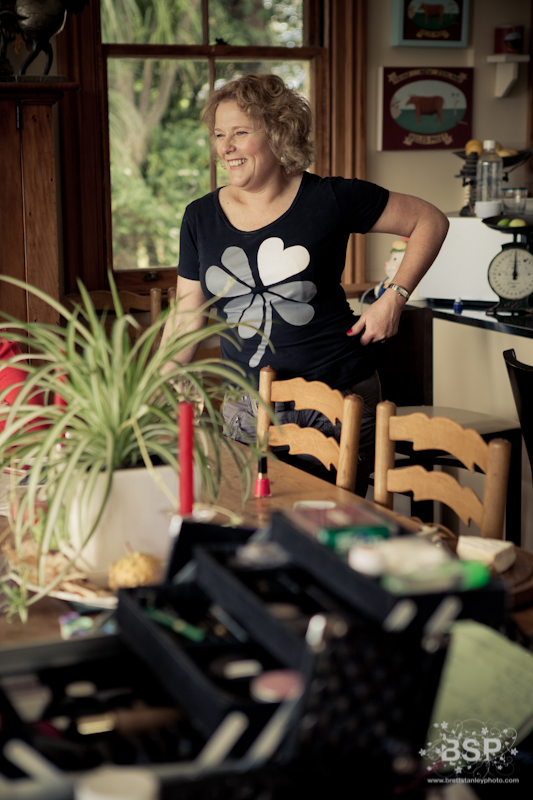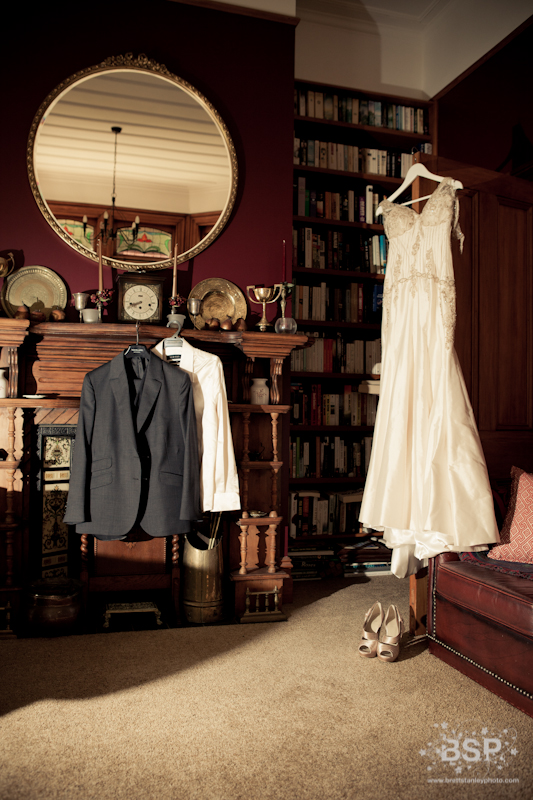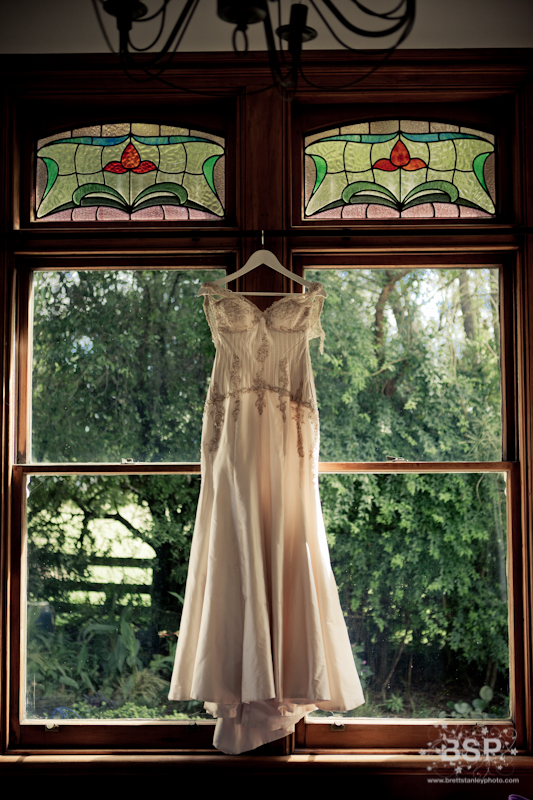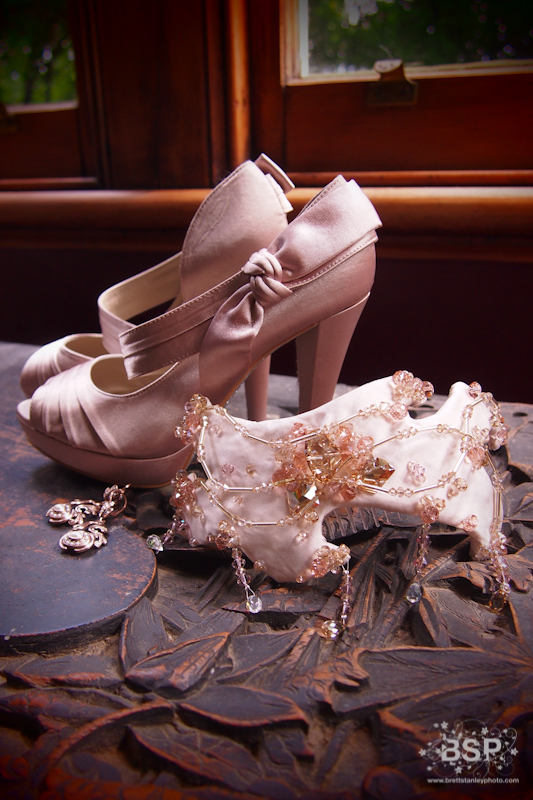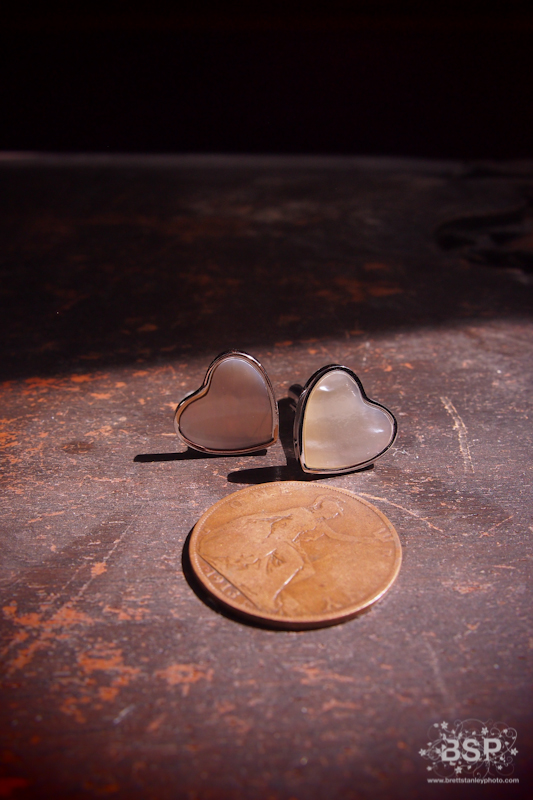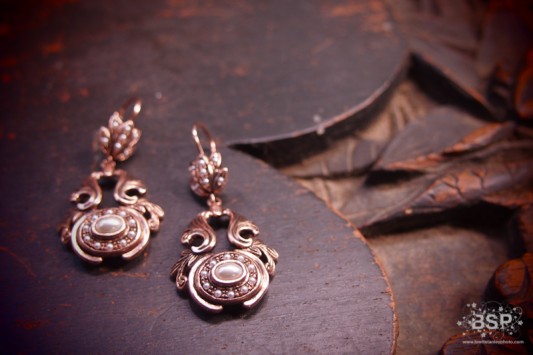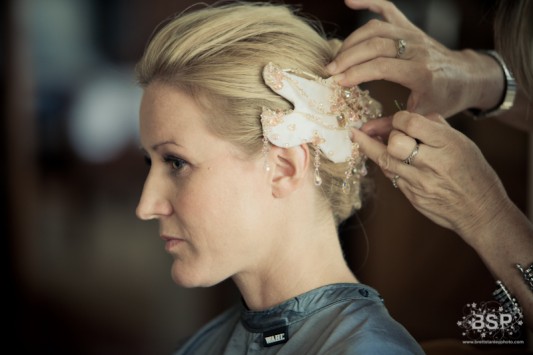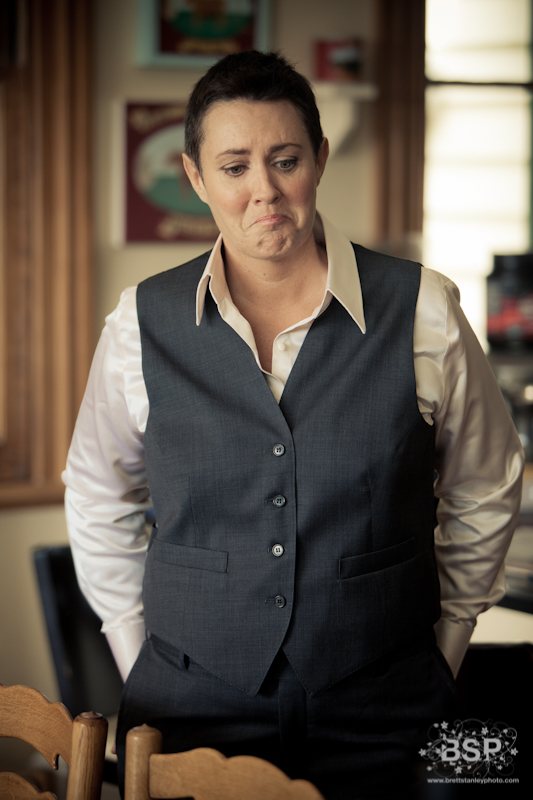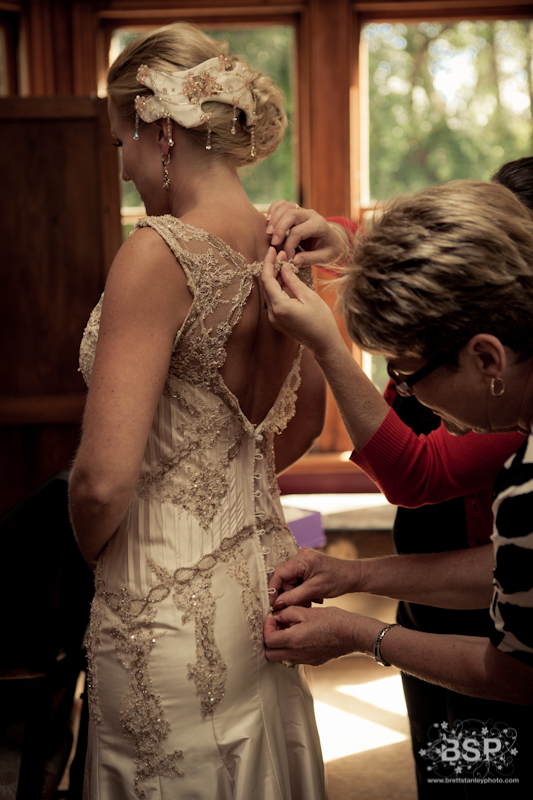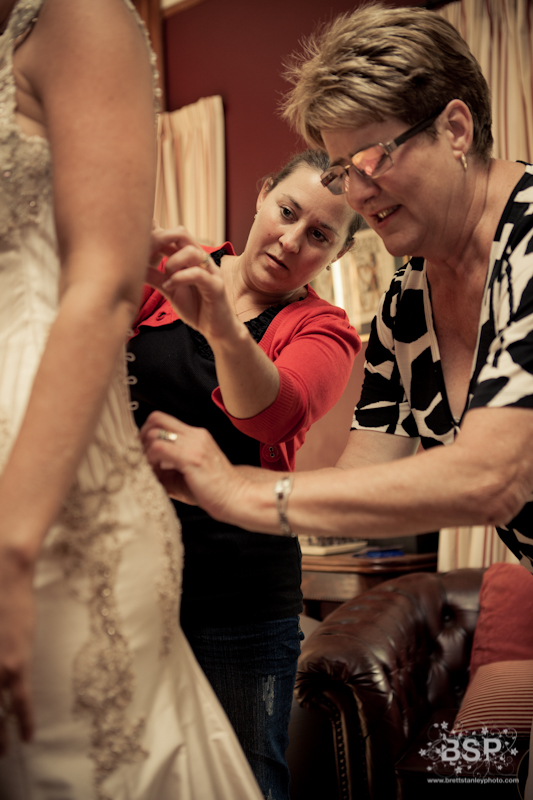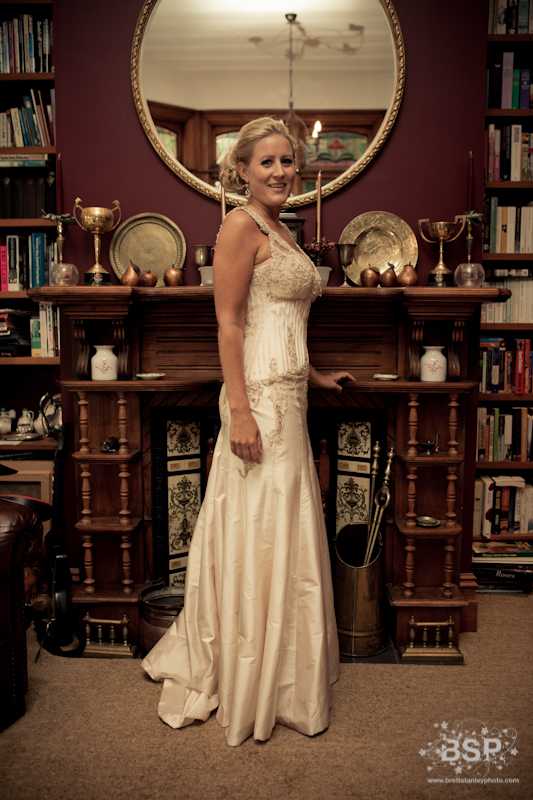 We met at a wonderful farm near Carterton, Wairarapa where they were getting ready, Kat in a gorgeous vintage dress and Fiona looking dapper in a very smart suit.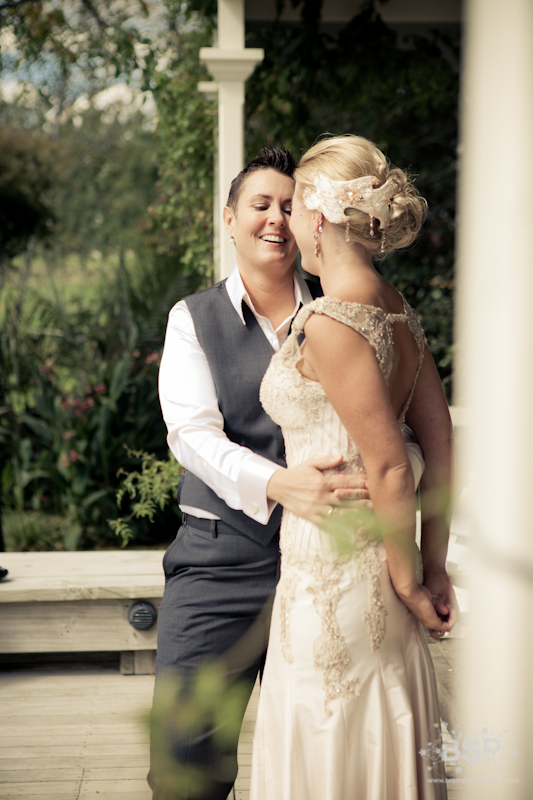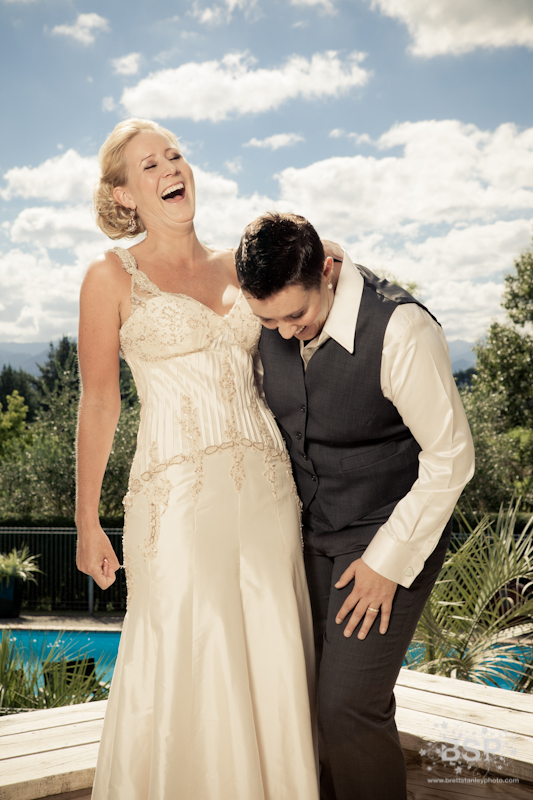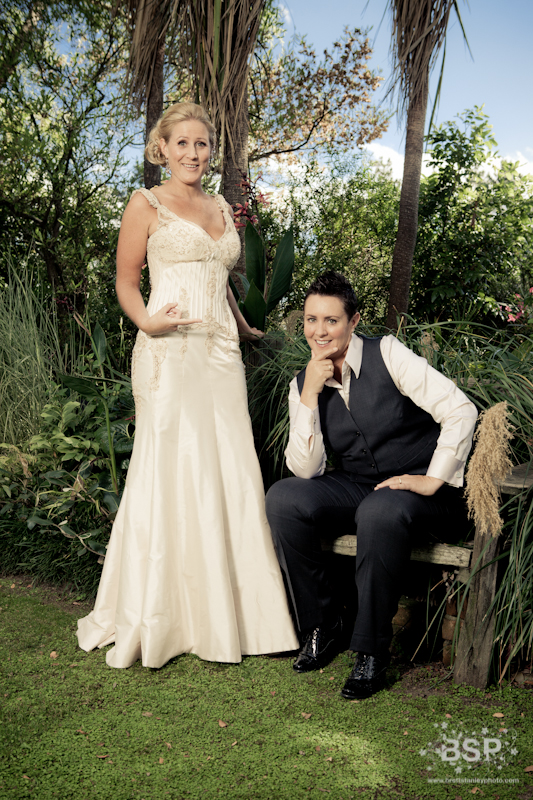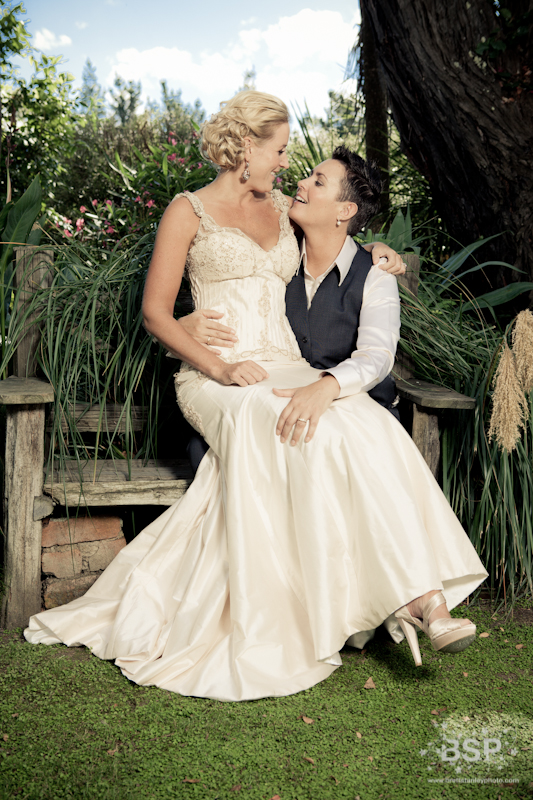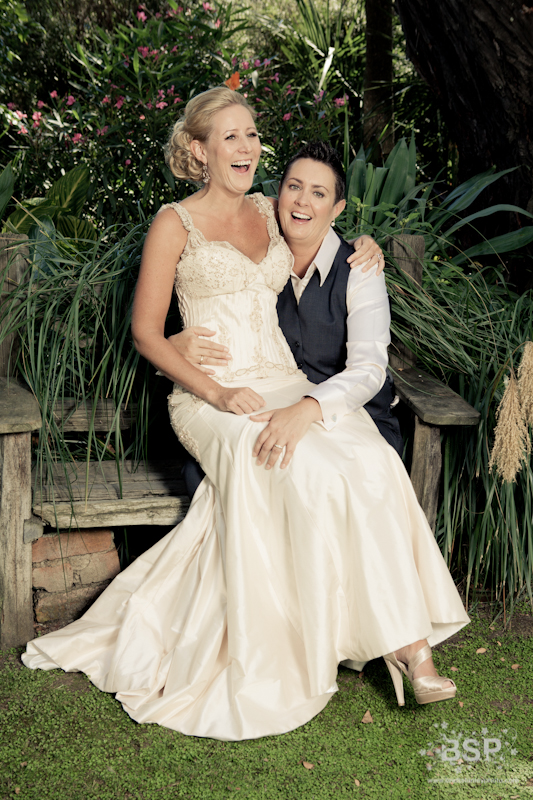 So much laughter with them, makes everything just go smoothly!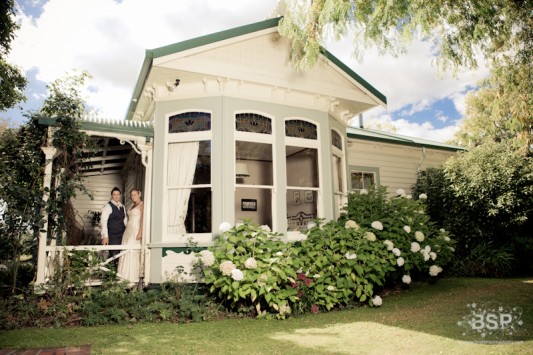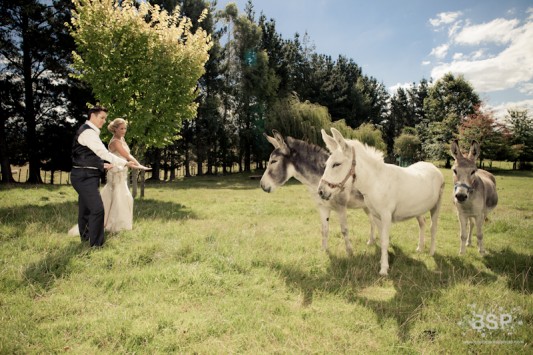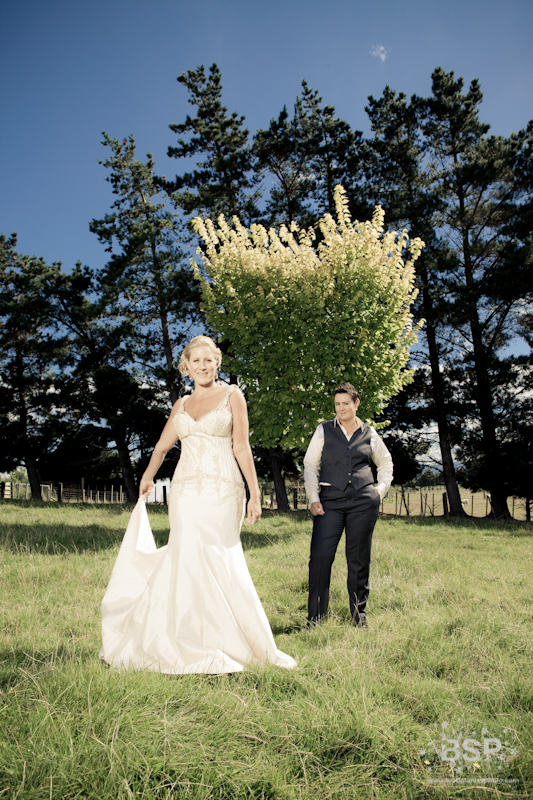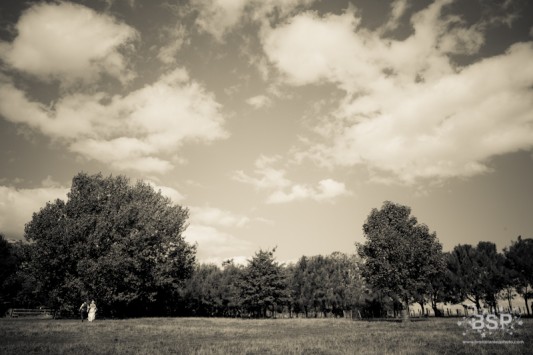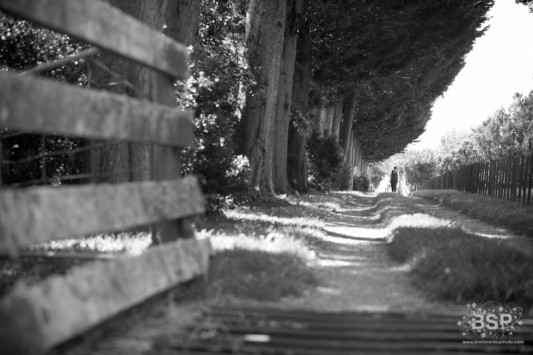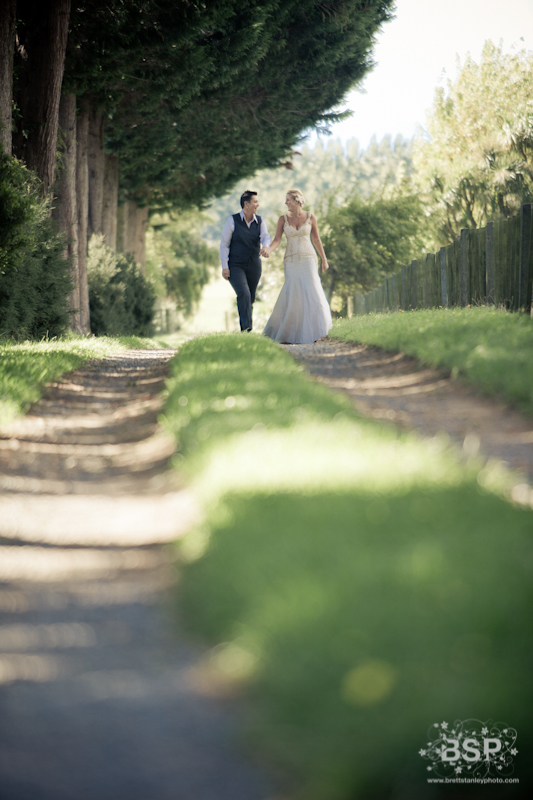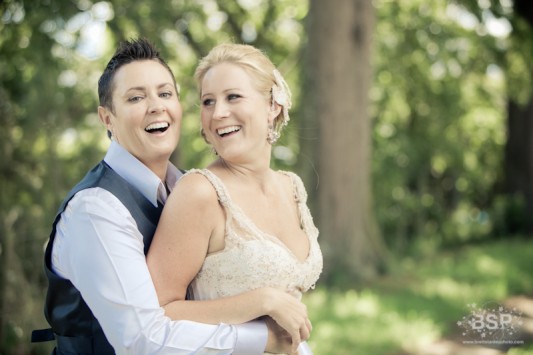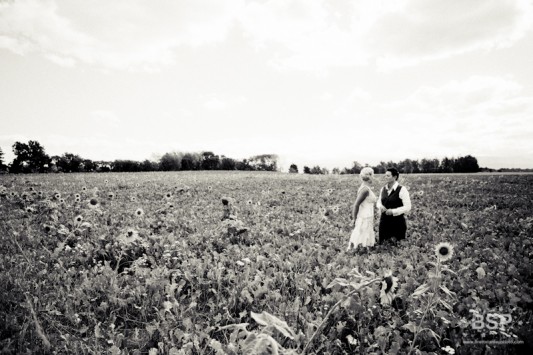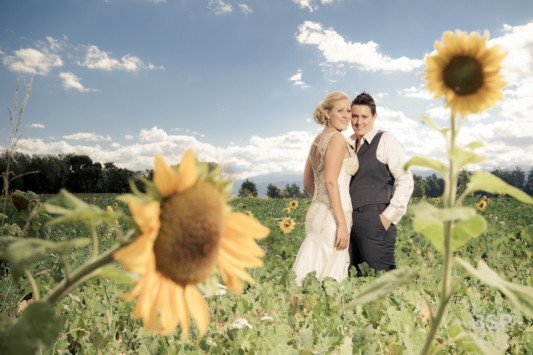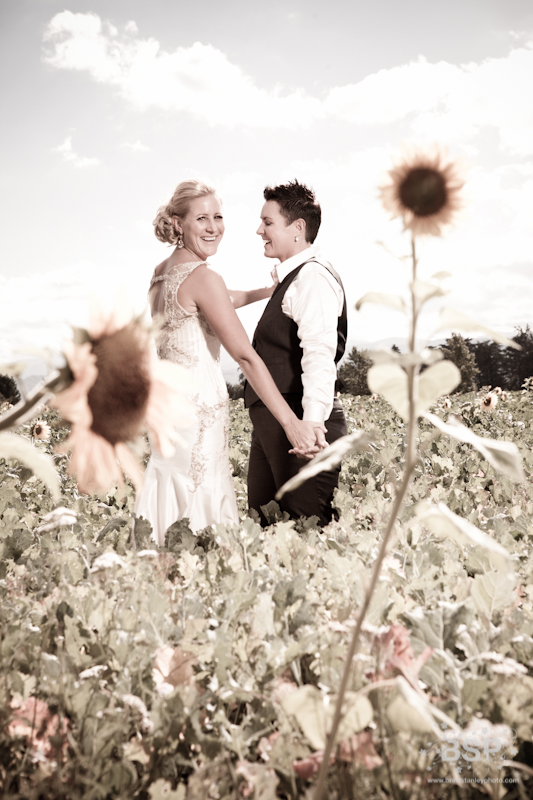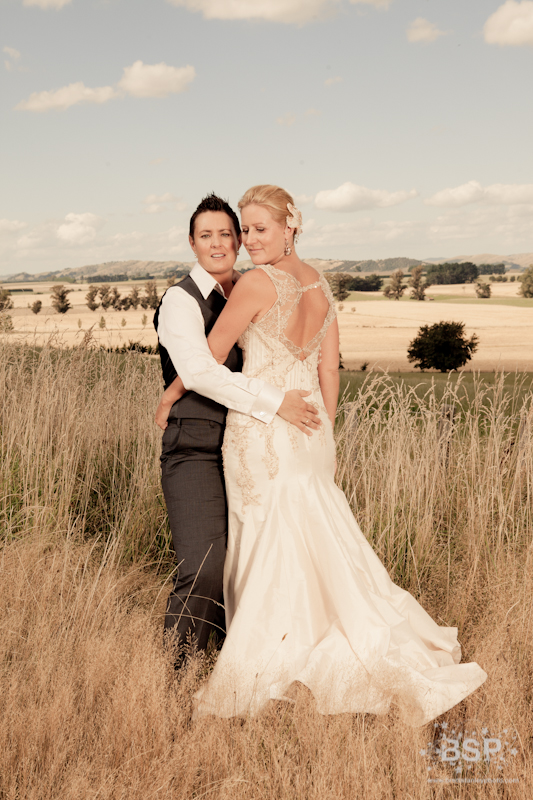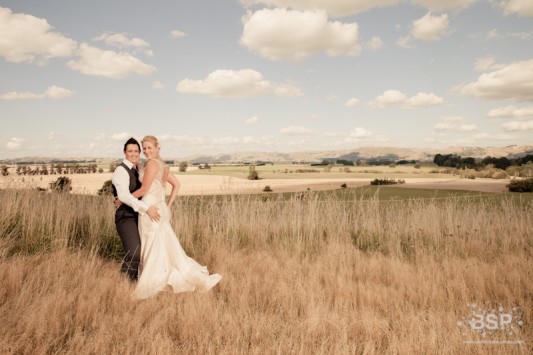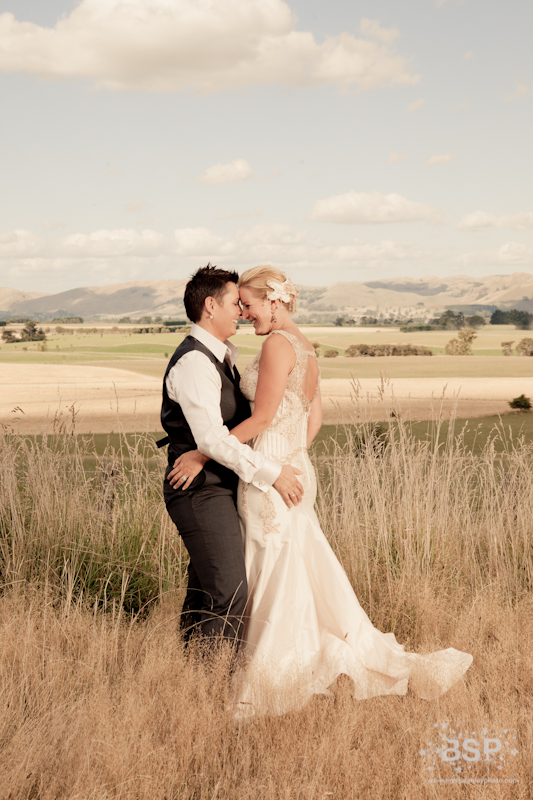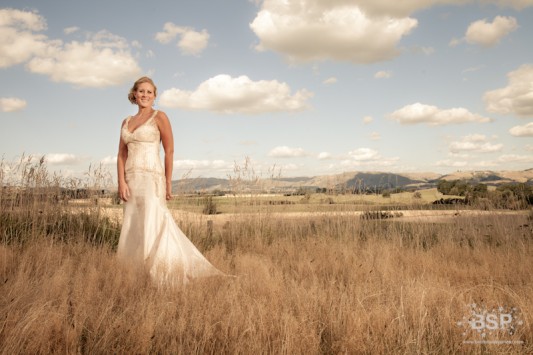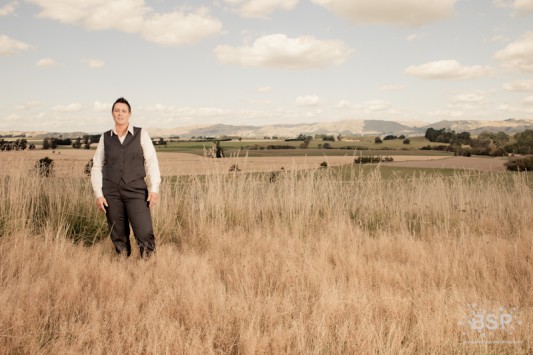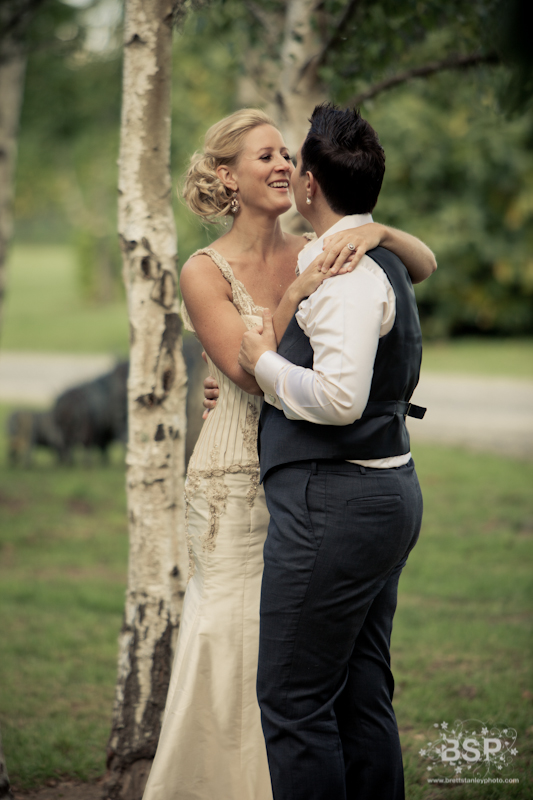 After some portraits around the farm we headed to the Gladstone Vineyard for the Ceremony.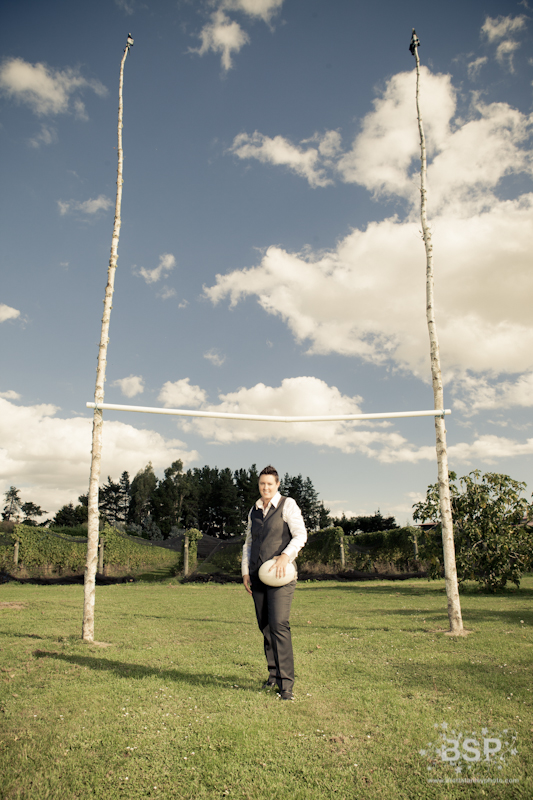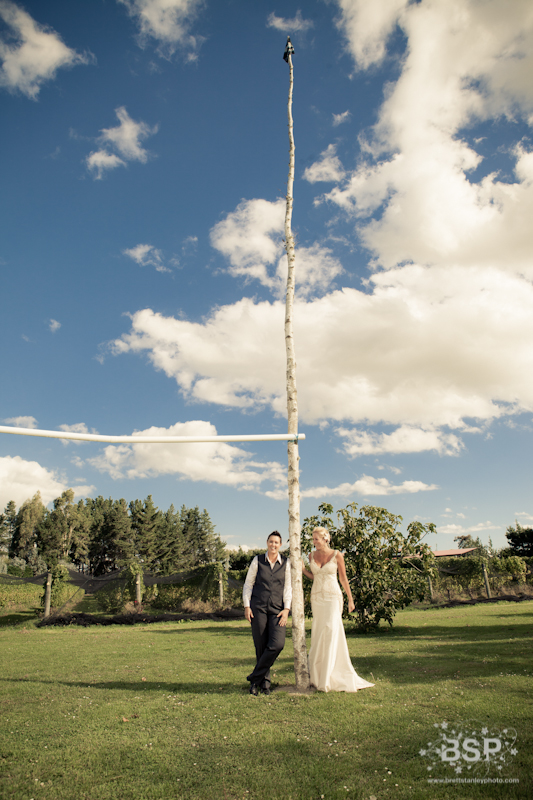 Speaking of Ying and Yang, Fiona loves her Rugby. Kat not so much, we had to bribe her to do this shot 🙂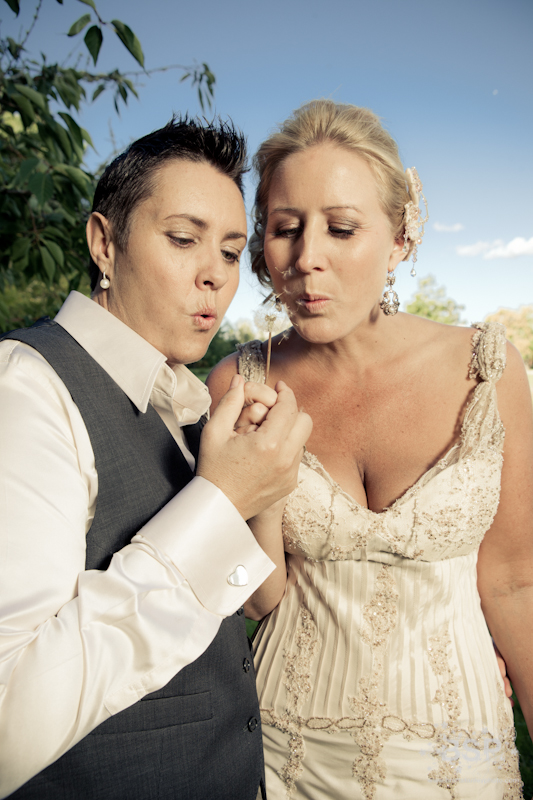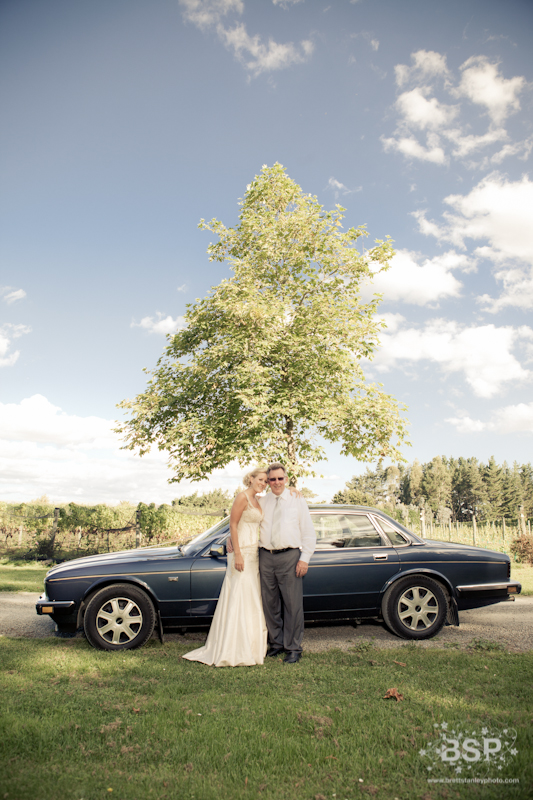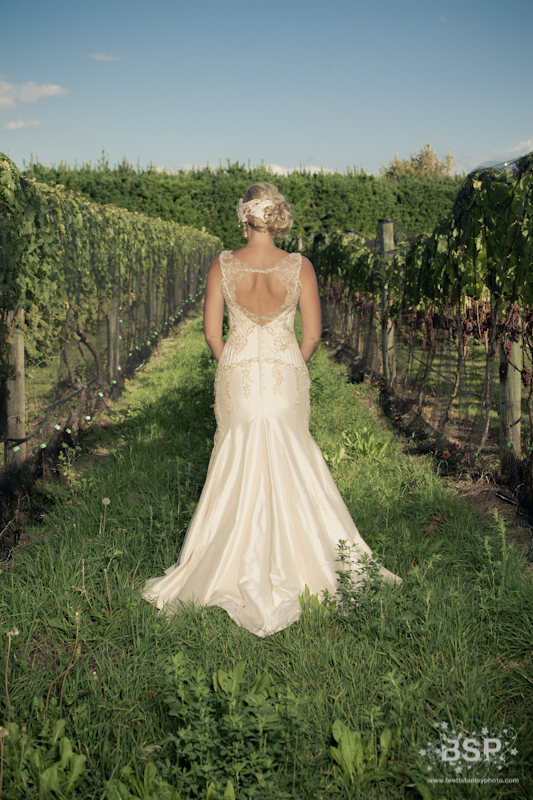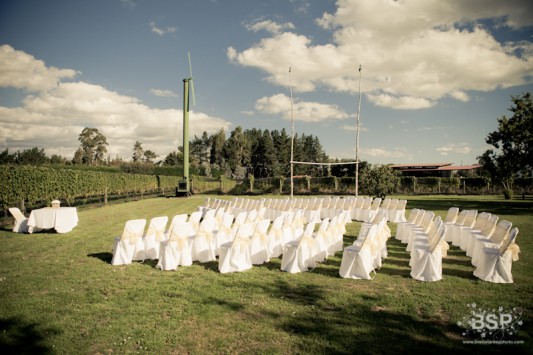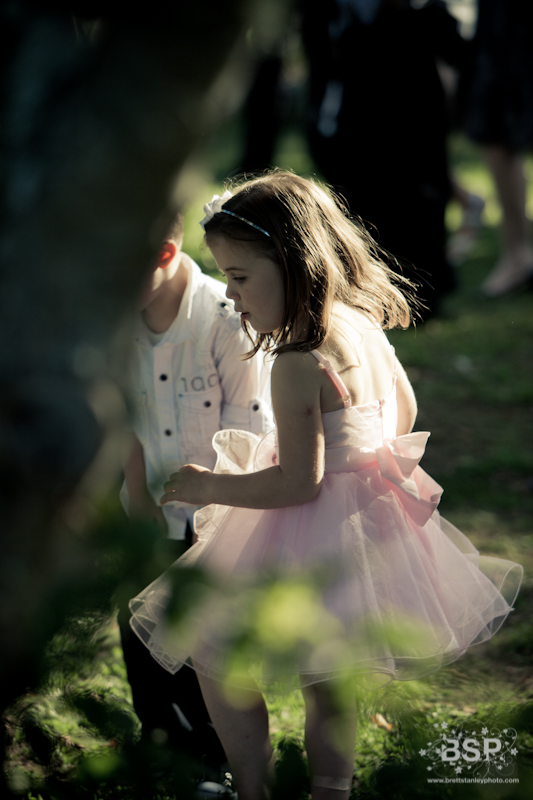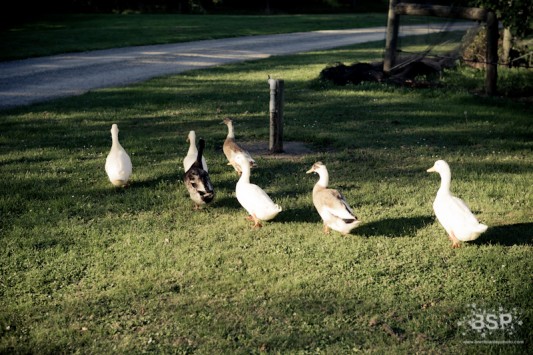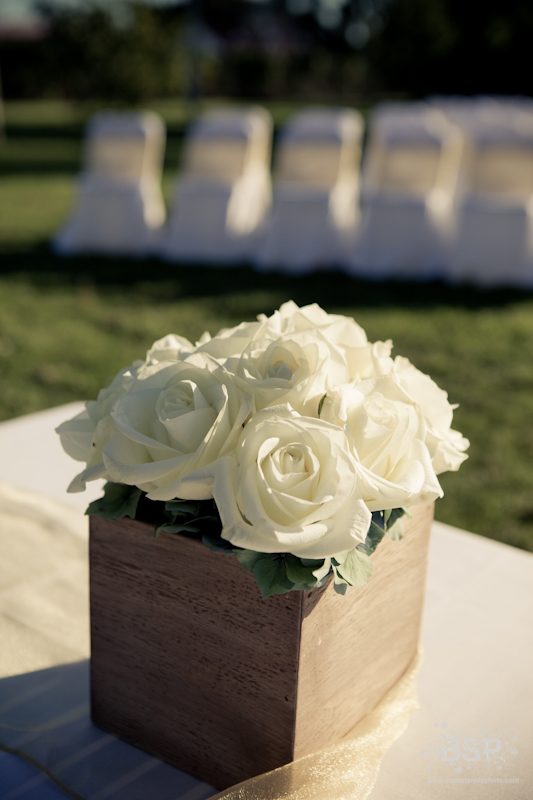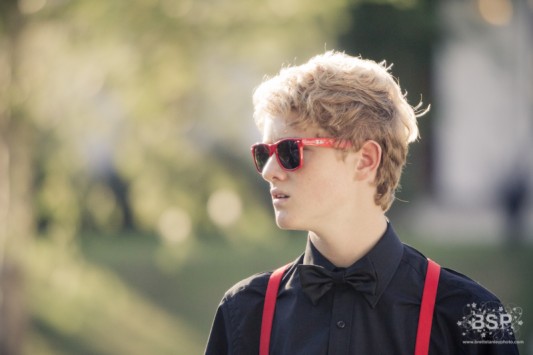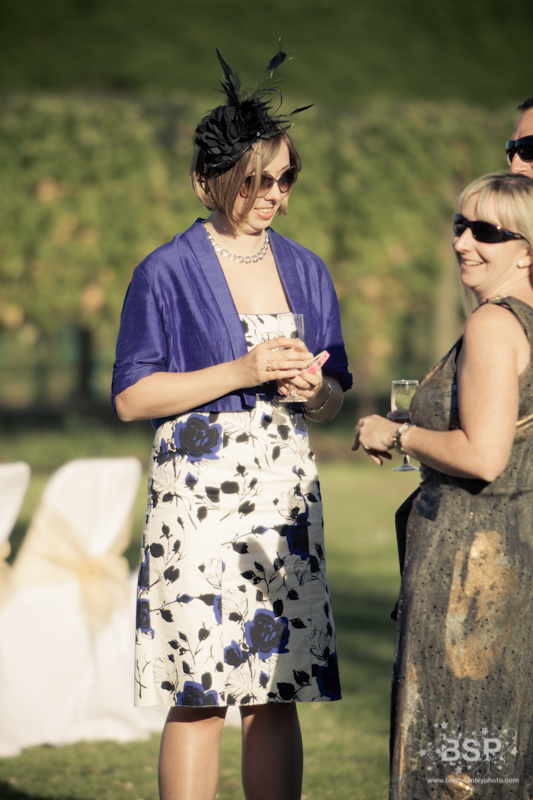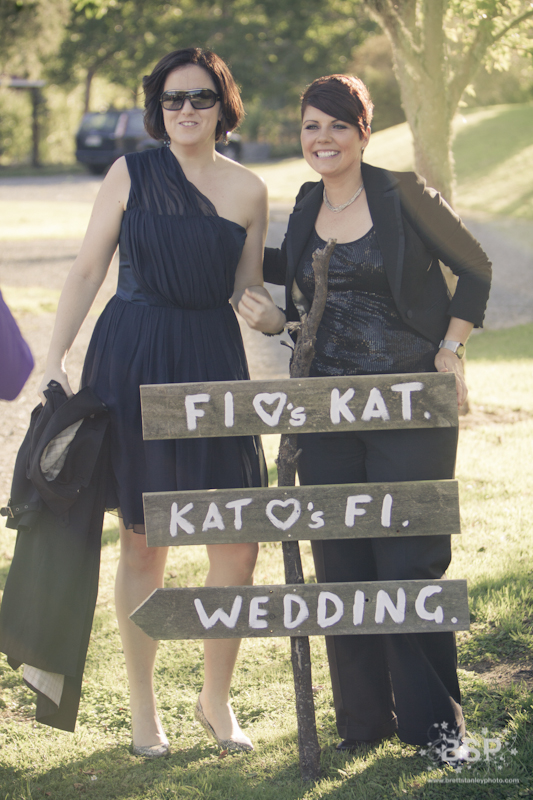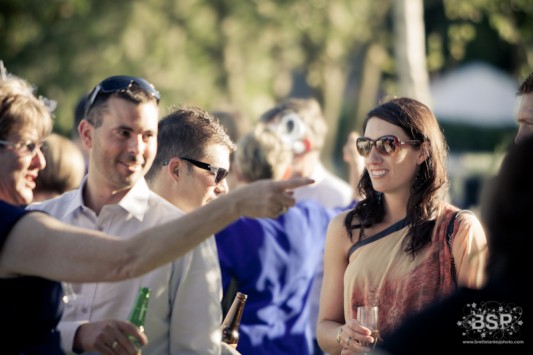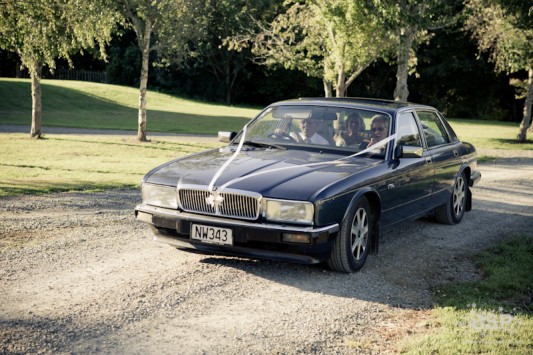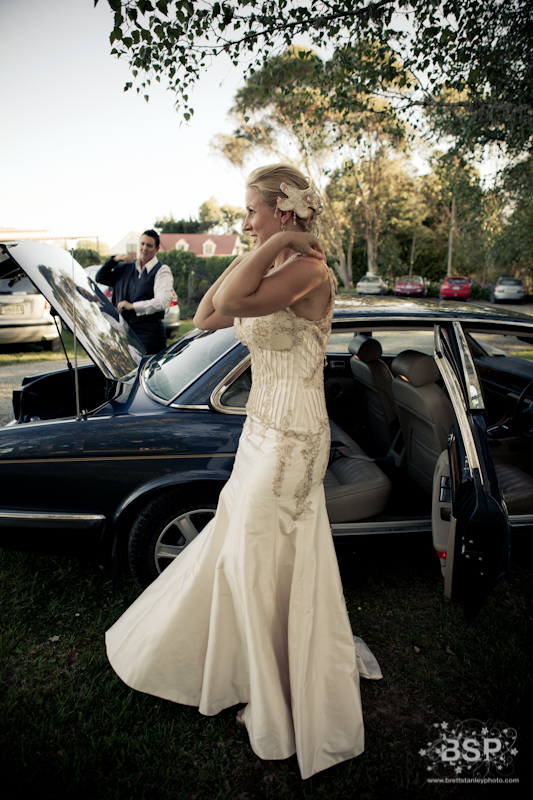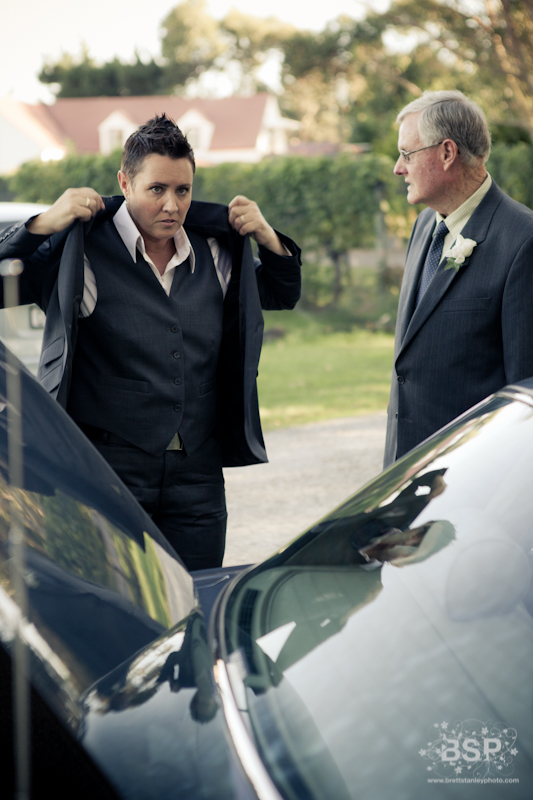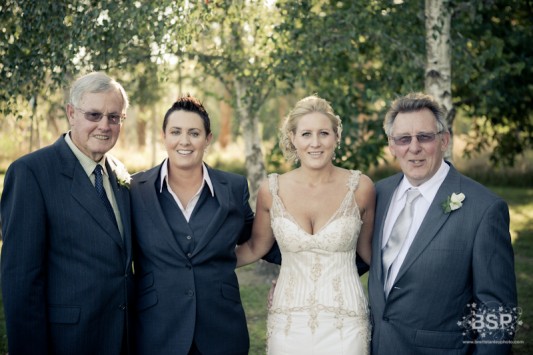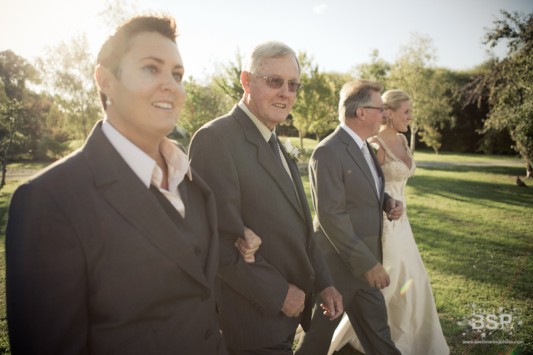 They had the perfect weather which made for stunning images, everybody was just amazing.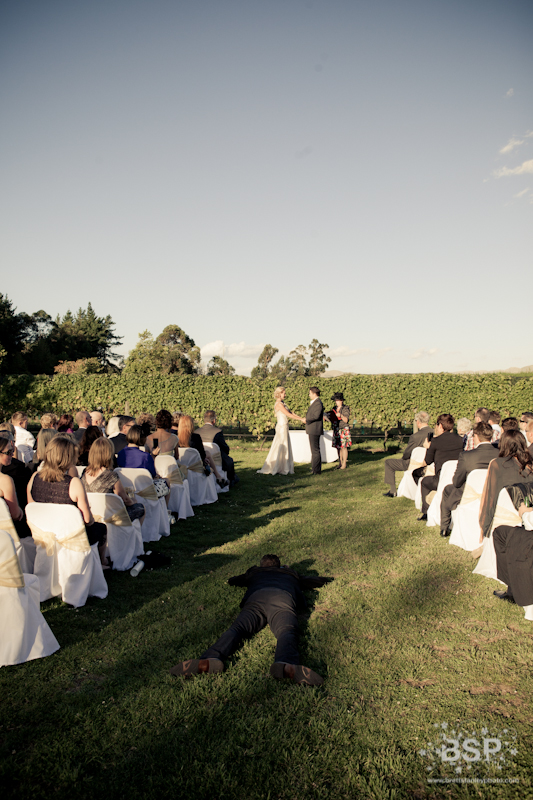 Even one of the guests couldn't resist taking a creative shot, either that or all the chairs were taken!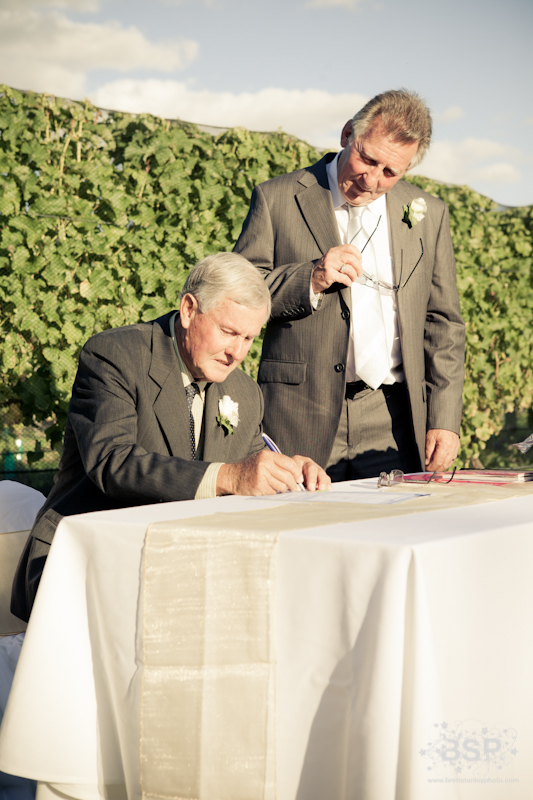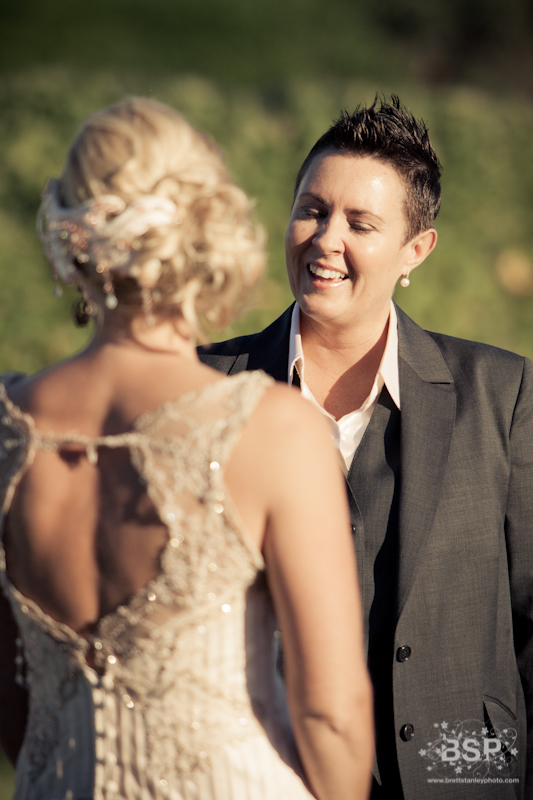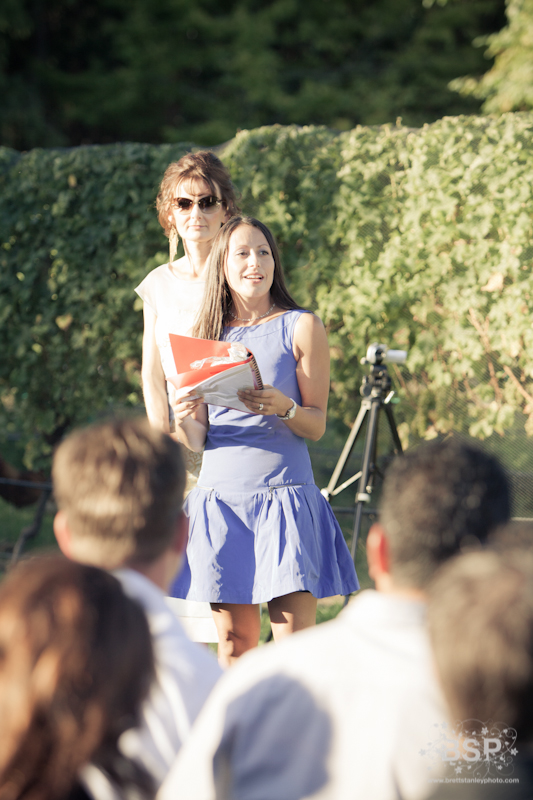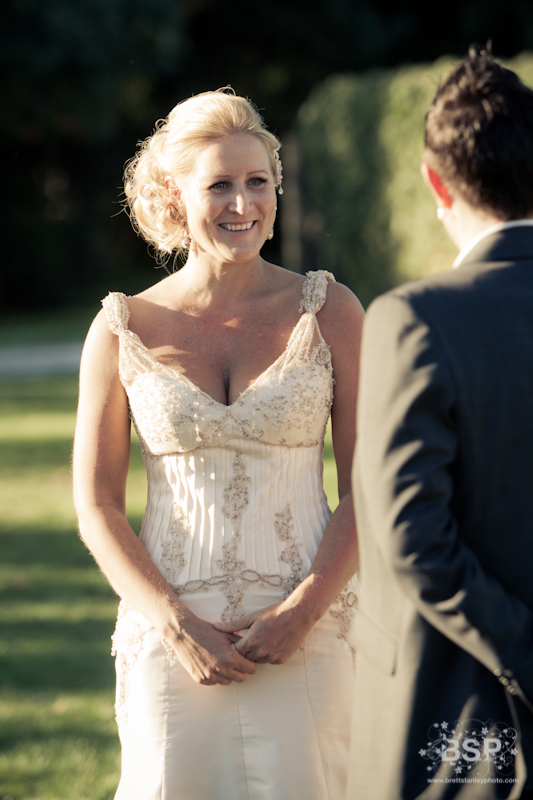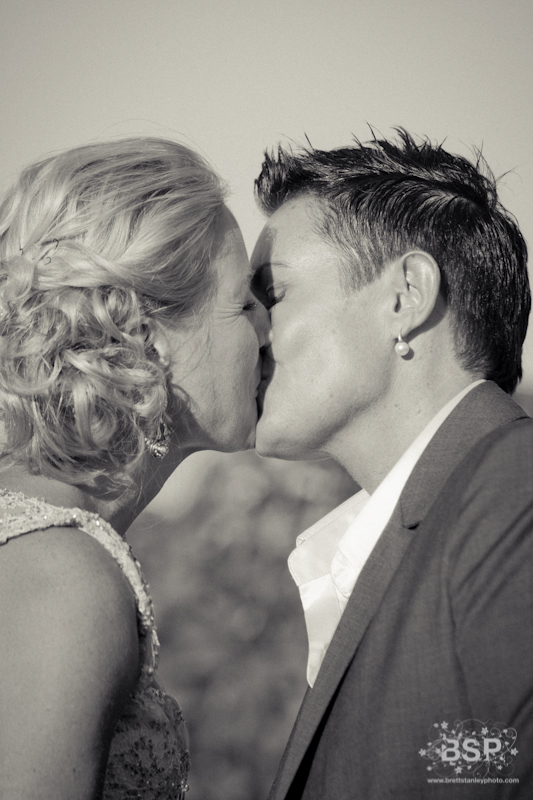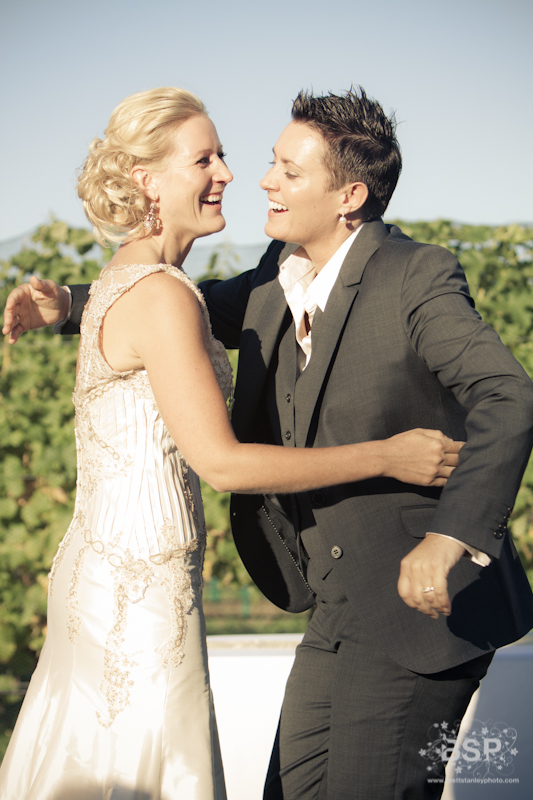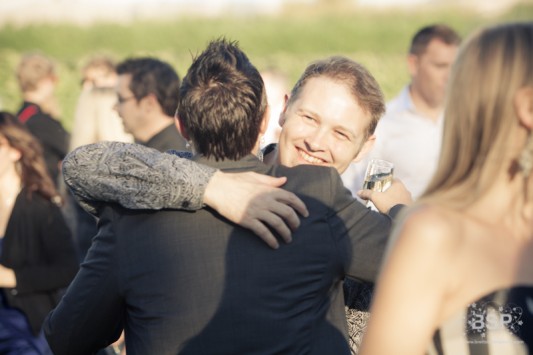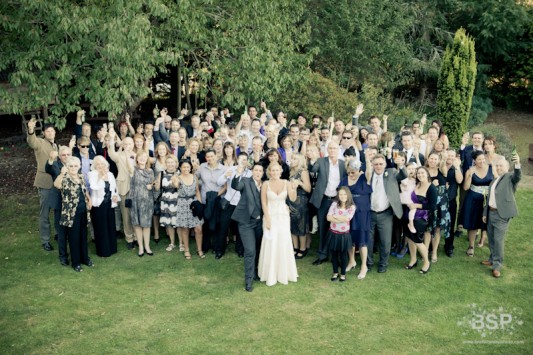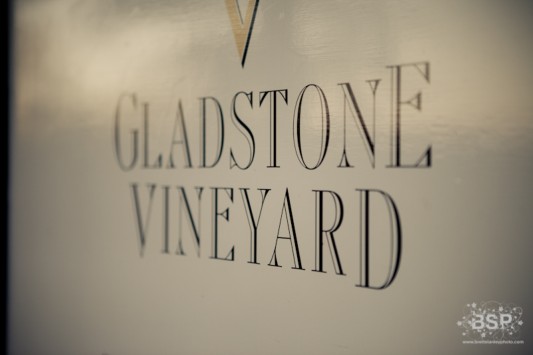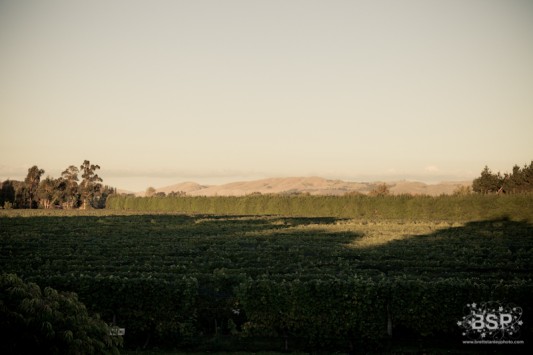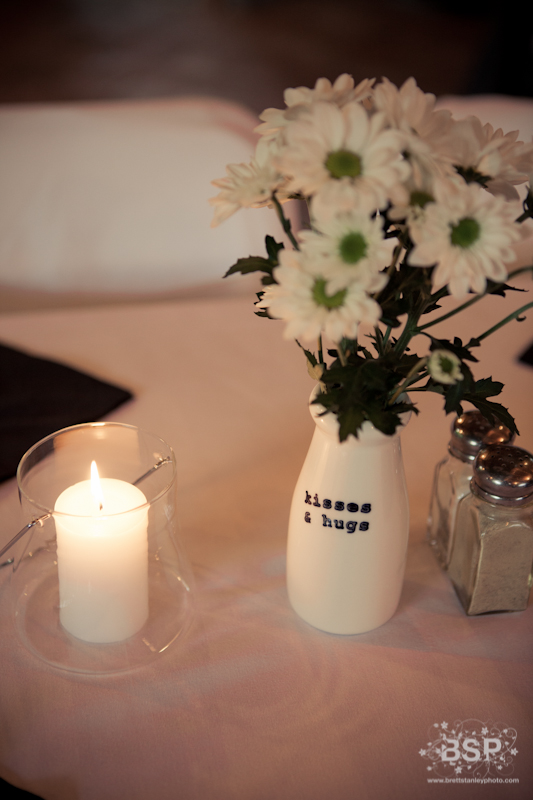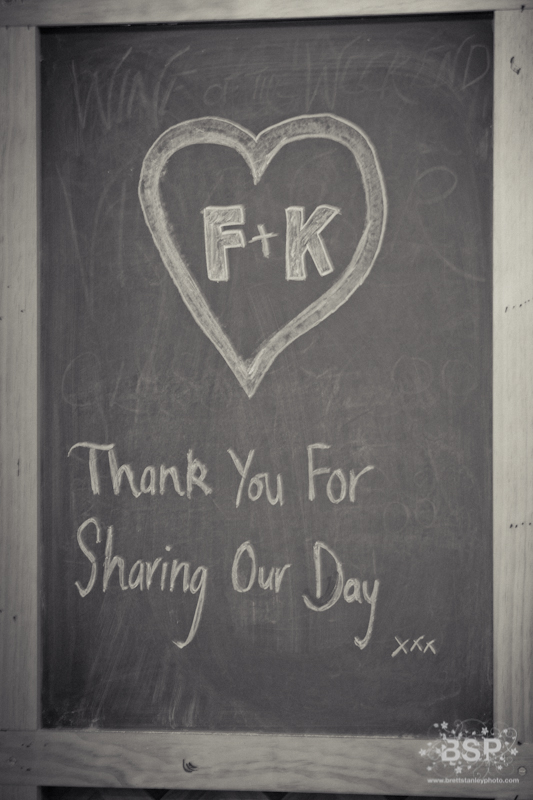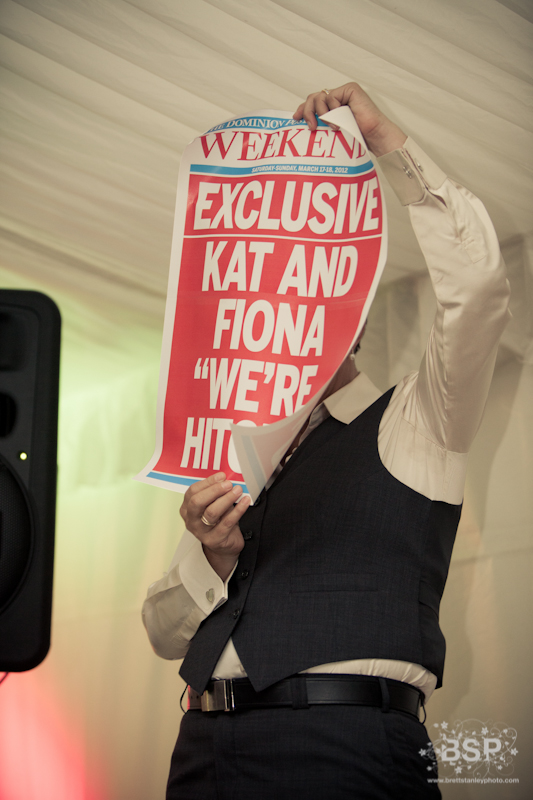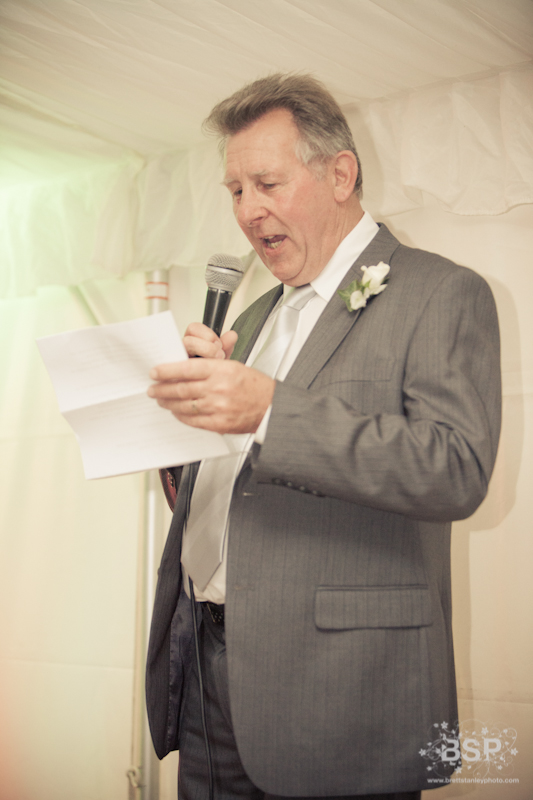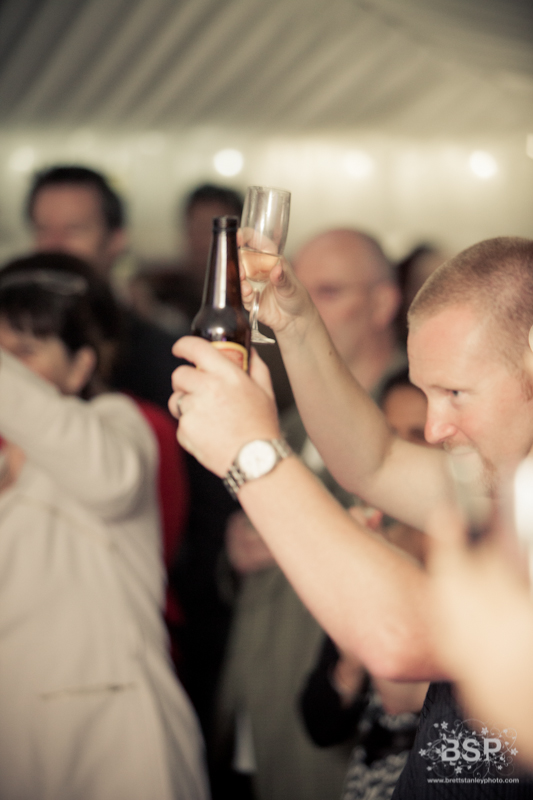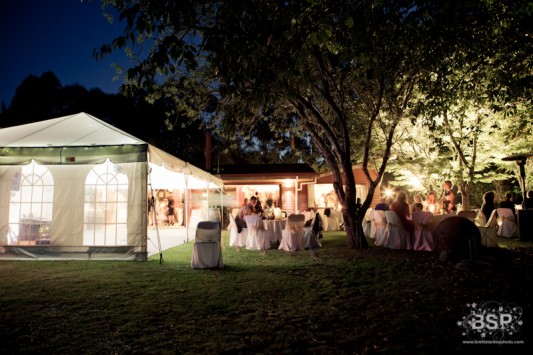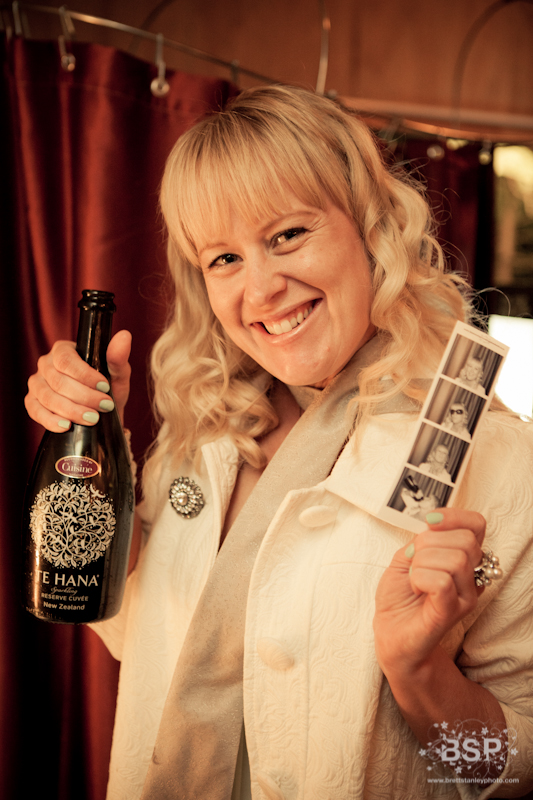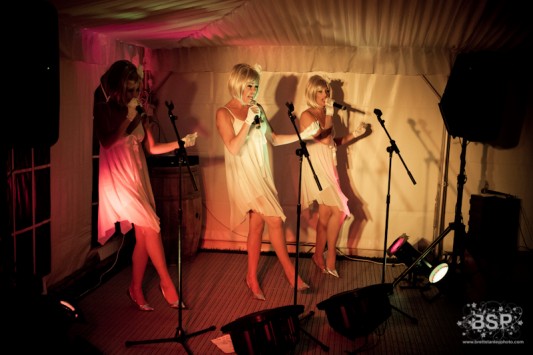 The reception kicked on with the Photo Booth and The Beat Girls setting the pace.