One of the main reasons I fell in love with my studio was the huge ceiling space. It was vaulted,  had exposed beams and the monkey in me just wanted to build a cubby house up there. When I had the lamps on, the rafters would throw all kinds of great shadows around and turned it into such a deep and interesting space.
I often thought of how to shoot up in there.
One of our last photo shoots in the studio (we moved out this past weekend) was with the lovely Nicola and Lauren for a competition we were working on, and at the end of the session Nicola spied the roof and was keen to climb up there. Who was I to say no?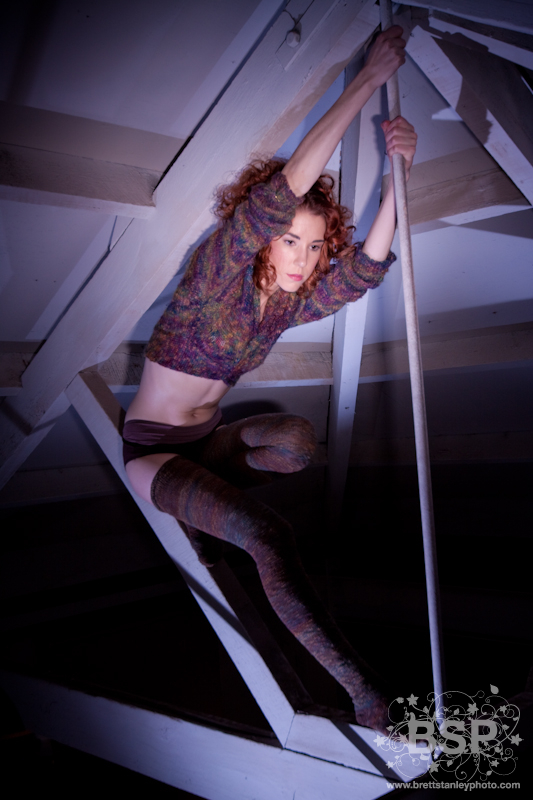 This shot was hard to get, me half on a ladder/half on the rafter holding a light stand and camera, but it was so much fun and such a great lesson in looking around you for interesting locations. Often I will look back on a shoot and think about all the places I should have tried, places I didn't think of due to rushing or time constraints.
Note to self: Take some time to explore the possibilities instead of just the easily possible.
Hair & Make-up: Jaime Leigh
Model: Nicola Provost