We shot this underwater swimwear campaign for Bromelia Swimwear at my underwater studio here in Long Beach, California in the summer of 2022. Our brief was to create imagery that allowed the water to compliment the design and colours of the swimsuits, whilst still keeping the garments the prime focus.
Owner Lauren & creative director Sharon were very taken with the dark blue of the studio pool, which really added a richness to the photographs and let the beautiful colour pallet of the collection pop.
We used a single gridded light source above the water to keep the lighting looking natural, but easily controlled to reduce any spill on to the darker background.
Our experienced underwater models Hannah & Milynn were an amazing asset to the shoot, giving us some beautiful shapes to work with.
Overall the results were some unique underwater swimwear shots, straddling the line between e-comm and lifestyle.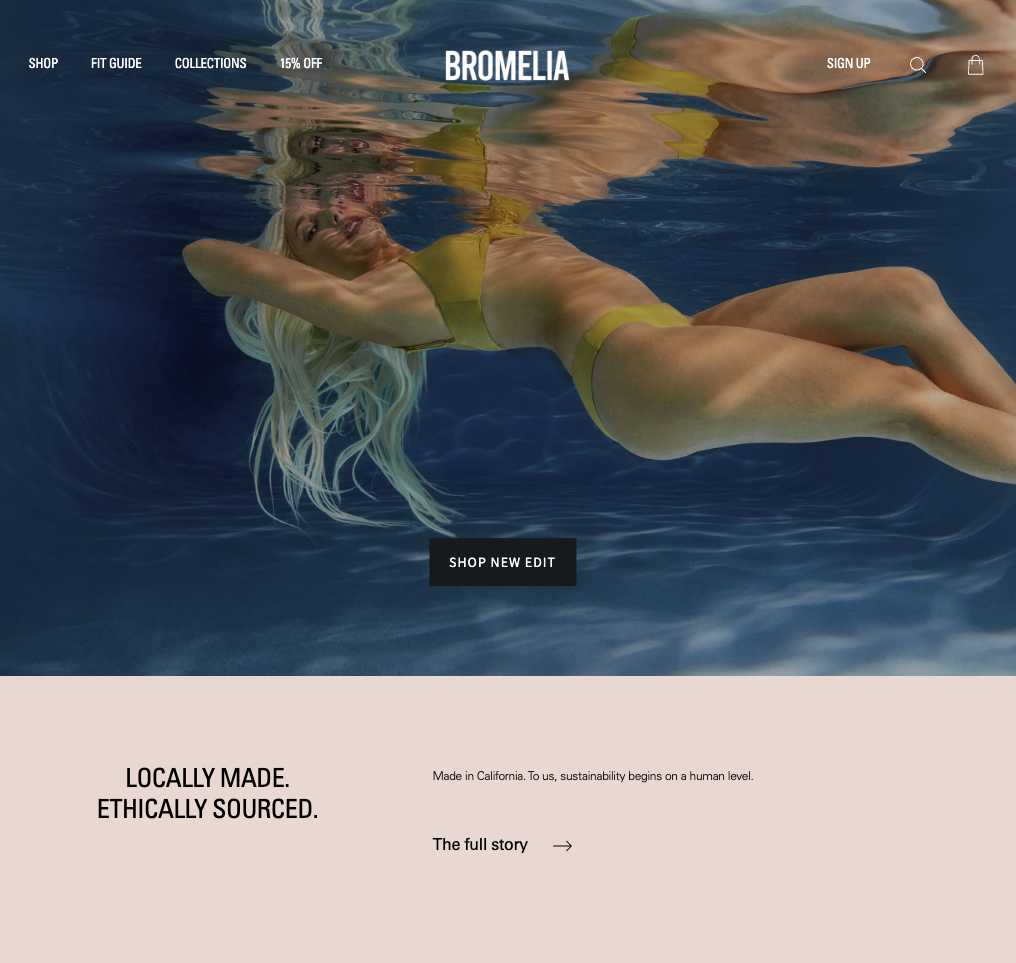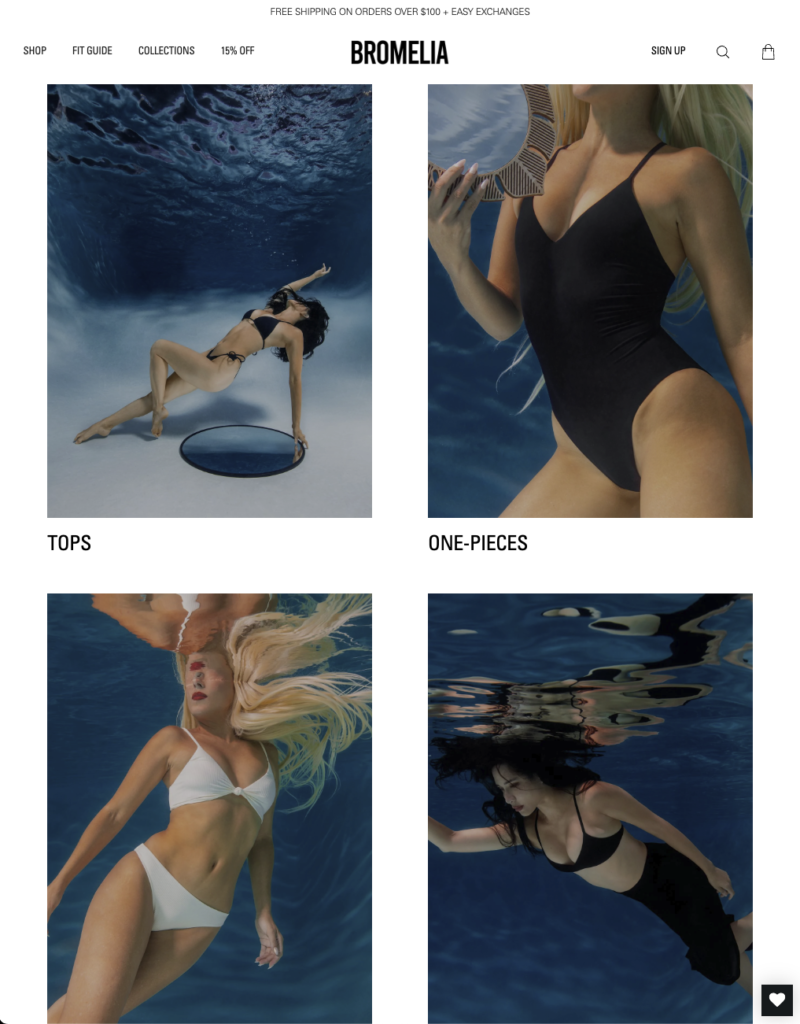 About Bromelia Swimwear
The House of Bromelia began in Brazil in 2018 as a brand that championed communities and diverse partners in design, milling and production. In 2020, we took our operations one step further and moved 100% of international manufacturing to California to continue our dedication to locally made.
For Bromelia, sustainability begins on a human level. We invest in people, and believe creativity is better spun in collaboration with others. As a woman-owned brand, we understand hustle and overcoming. This is the driving force behind our values of dignity, fair wage and sustainability. We do not like to label our brand standards as ethical, because that means production practices are generally "un" ethical. But this one word succinctly sums up that our intention is about respect and it brings awareness to the consumer that their purchase is a conscious one.
MISSION.
Bromelia's mission is to empower women to live. We believe that just beneath the surface of fear lives a wellspring of limitless joy, unwavering confidence and a guided intuition that when followed, leads to a path of a life well-lived.
Being authentic is hard. It takes will and gumption to voice and pursue the whole of our desires. It takes grit and grace to dig deep, find it, and live by it- pushing through the noise. Our true self is within us, we just need to tap into it and hold the f-ck on.
ETHOS.
The beauty of women lies in our consistent drive forward each time we fall back. When we believe in ourselves, we are magnetic, triumphant and relentless.
Look in, not out.
Quiet the noise, raise the grit.
Don't just walk, stride.
Show up and radiate.