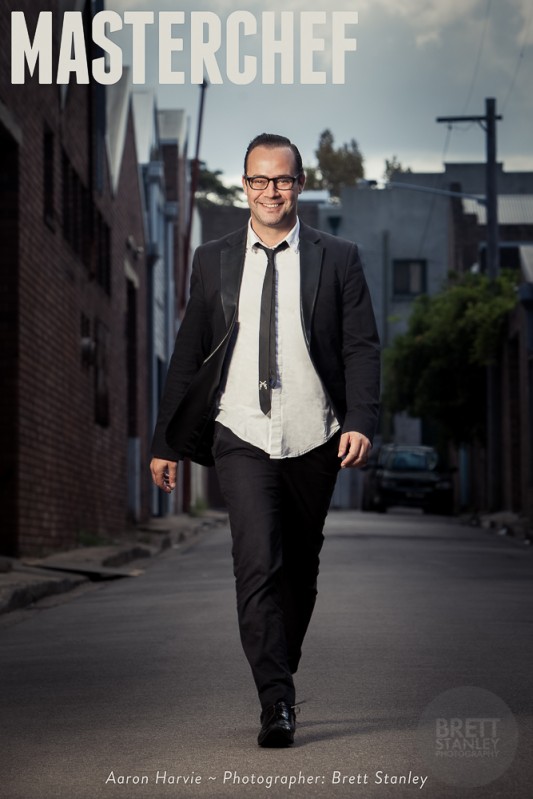 On a recent trip to Australia I met up with old friend Mel Barrett from Hummingbird PR to work with a couple of her clients. I've spoken about my shoot with Sarah McLeod previously but the day before I had the pleasure of photographing Australian Masterchef Aaron Harvie.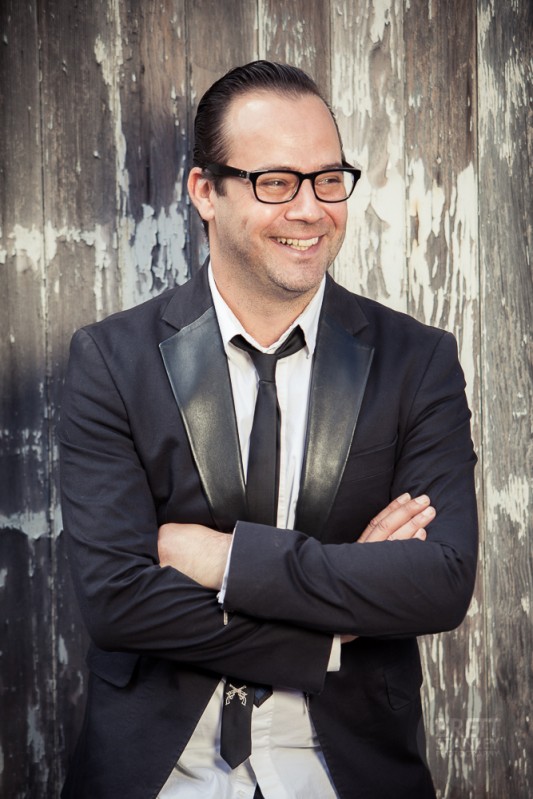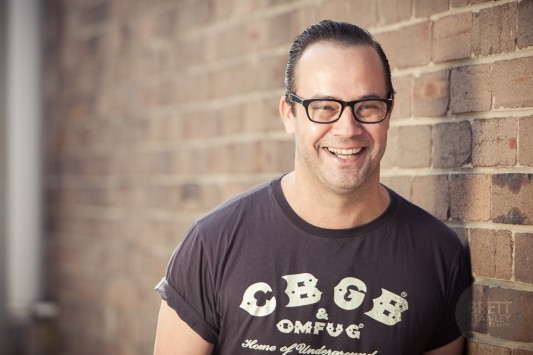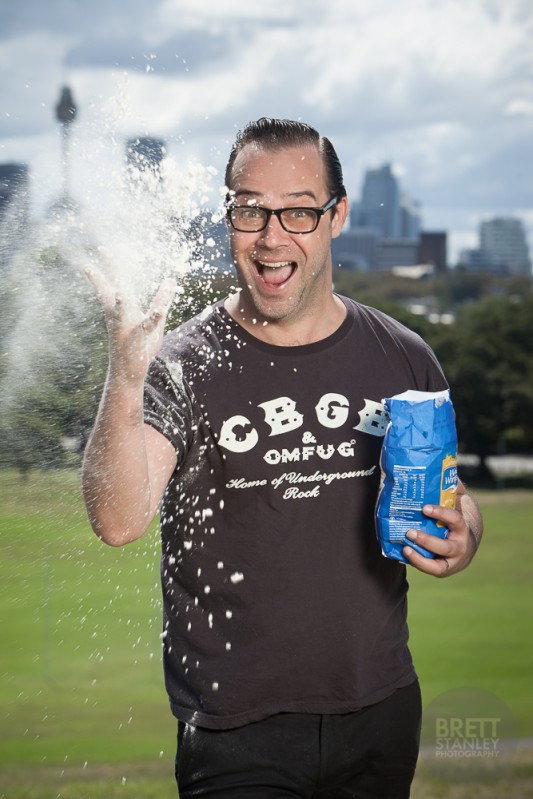 Aaron was great to work with and even though it was a pretty warm and humid day he was well up for climbing to the top or a nearby hill to throw some flour on his good self.
Tricky items in this shoot was the constantly changing ambient light due to the moving cloud cover and also timing things just right.
Check out Aaron's Food That Rocks blog for some tasty recipes and kitchen advice.