Last year, when we came back to Los Angeles after a 3 month trip back to New Zealand, we house-sat for some friends who work in the film industry as well. Whilst they were down in Georgia doing makeup and FX for a large TV show, we were enjoying the amazing house they had, and I was mostly enjoying the Air Conditioning and Ice Machine.
Kevin & Kerrin had the most amazing collection of oddities and movie memorabilia I'd ever seen, cabinets of curiosities that threatened to freak me out on those midnight runs to the ice machine (it was hot, ok?). As we sat watching television I kept looking at the lone chair under the lamp, thinking how cool someone would look sitting there, perhaps smoking. It was an image that I thought I'd never get.
Then out of the blue a few weeks ago Kerrin emailed me and asked if I would photograph a makeup she was doing, a wolf! I said yes, so long as the model brings a suit and I can get some shots of him in that chair. Boom! I had my chance, and when I turned up on the day the makeup was incredible! Joe, the model was perfect and with Kevin's awesome oddities we didn't even have to dress the set very much, it was already there.
Needless to say I love the results and hope you do to!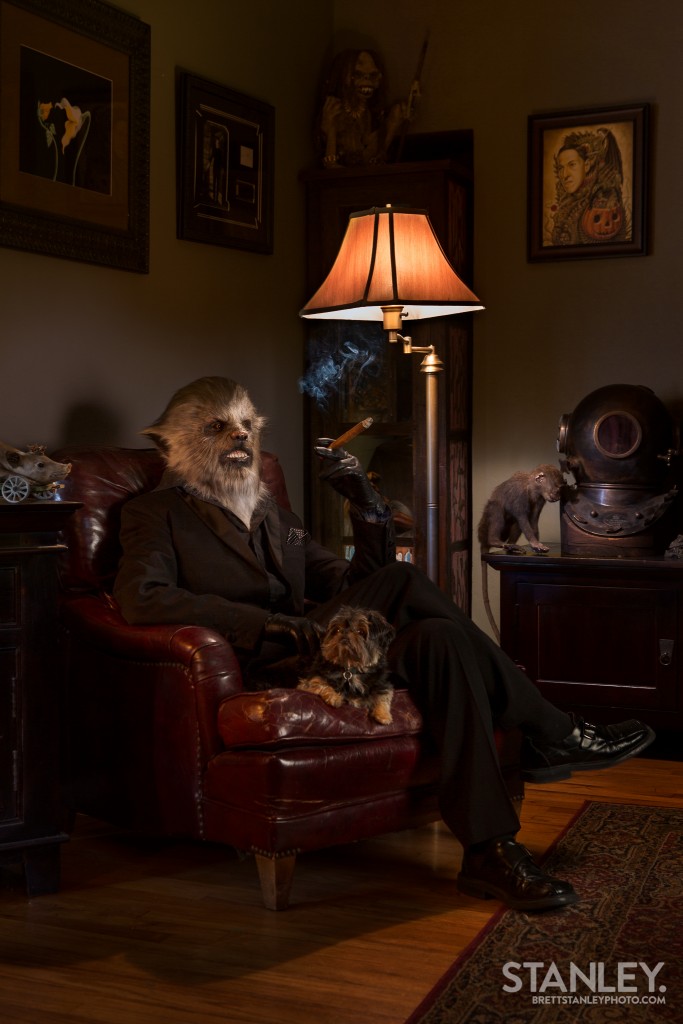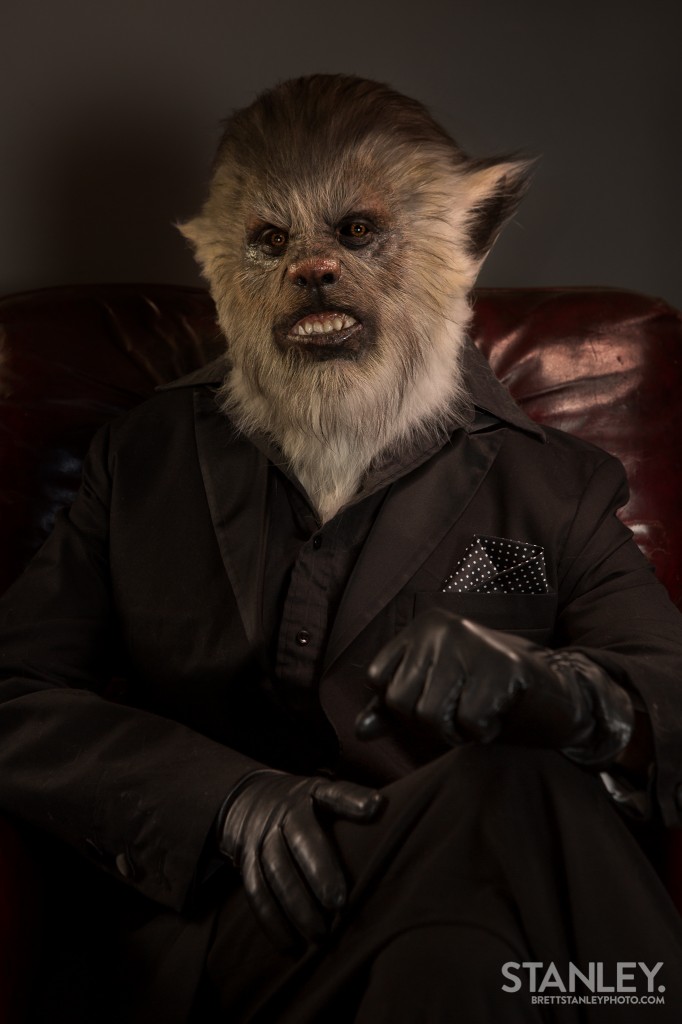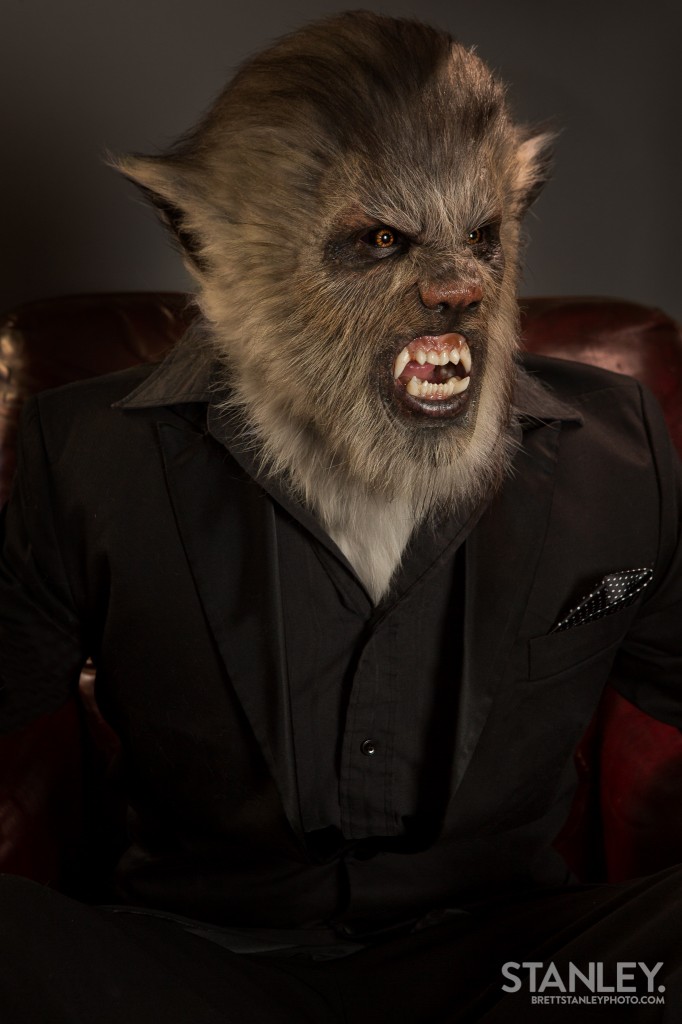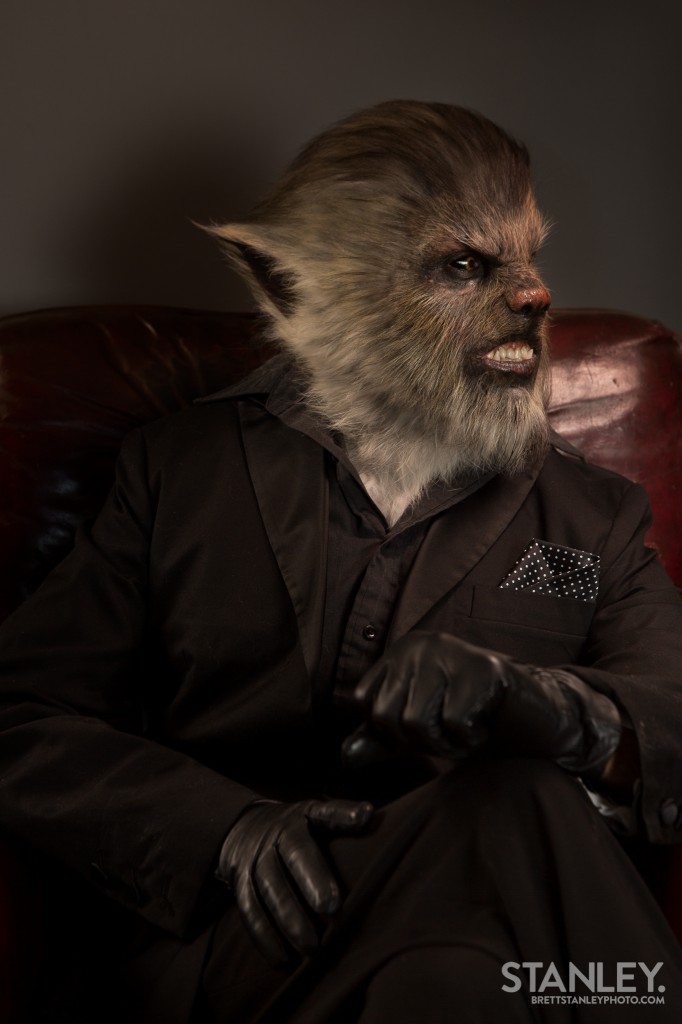 Talent: Joe Giles
Makeup: Kerrin Jackson
Prosthetics: RBFX (Roland C Blancaflor)
Props/Set: Kevin Wasner