Earlier this year Pretty Pictures, a business I have with my partner Jaime Leigh specialising in Pin up and Retro Photography, were a major sponsor of the Miss Burlesque New Zealand pageant in Wellington, New Zealand.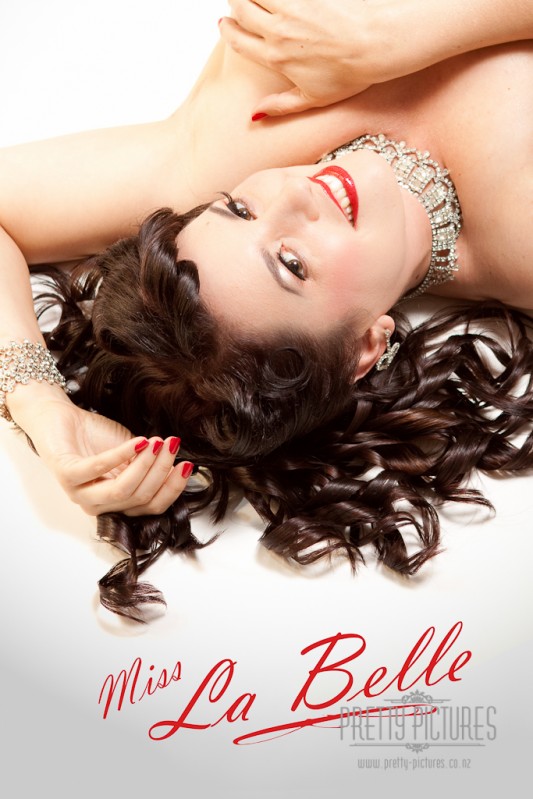 We sponsored the People's Choice Award which was won by the effervescent Miss Busty La Belle and as such we got the pleasure of shooting with her in our studio. Miss La Belle is a well known burlesque performer in Wellington and she also teaches Burlesque classes which are described as "Classics of showing your beautiful body off whilst revealing your inner bombshell, bumps and grinds and plenty more."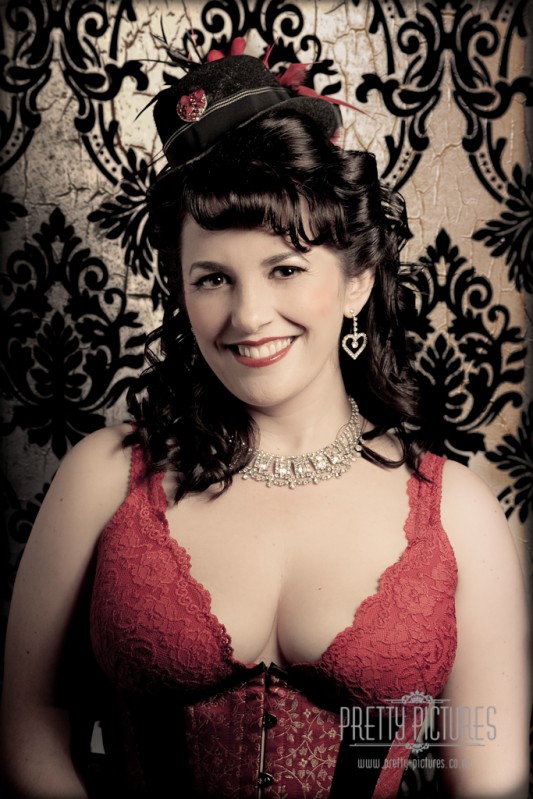 As part of our process with any client, we chatted with her about ideas and styles. She mentioned that she had done a few shoots previously and wanted to do something different, something a little out of her usual style. We threw some ideas back and forth and came up with some great themes.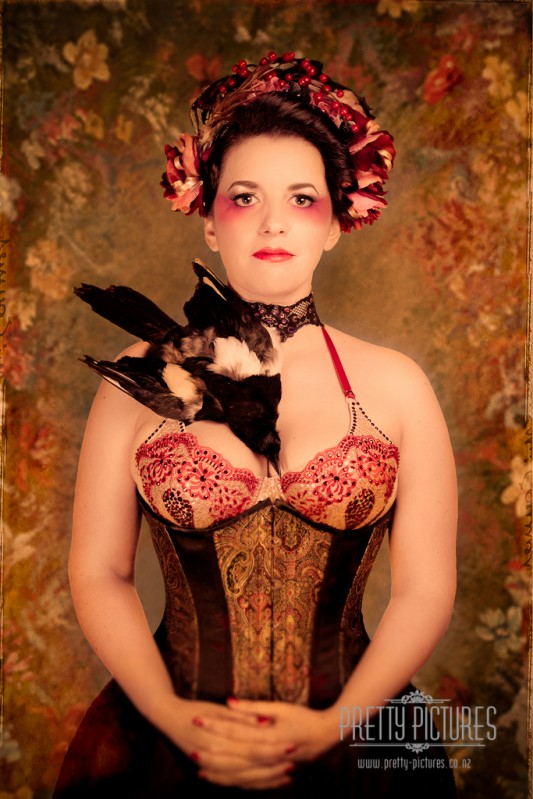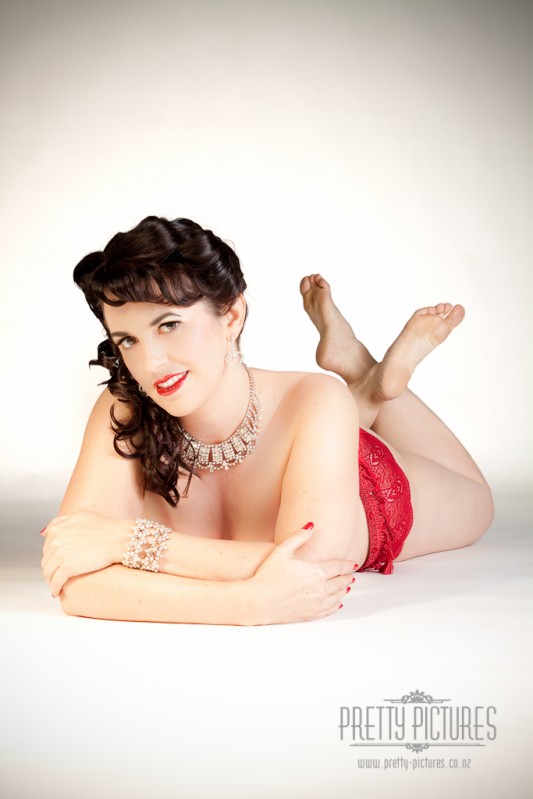 Huge thanks to Vaune Mason for her amazing trinkets, Flo Foxworthy for her beautiful costumes (and magpie!), Jaime Leigh for the awesome headpieces (and all-round choiceness!)  and Miss La Belle for being so much fun.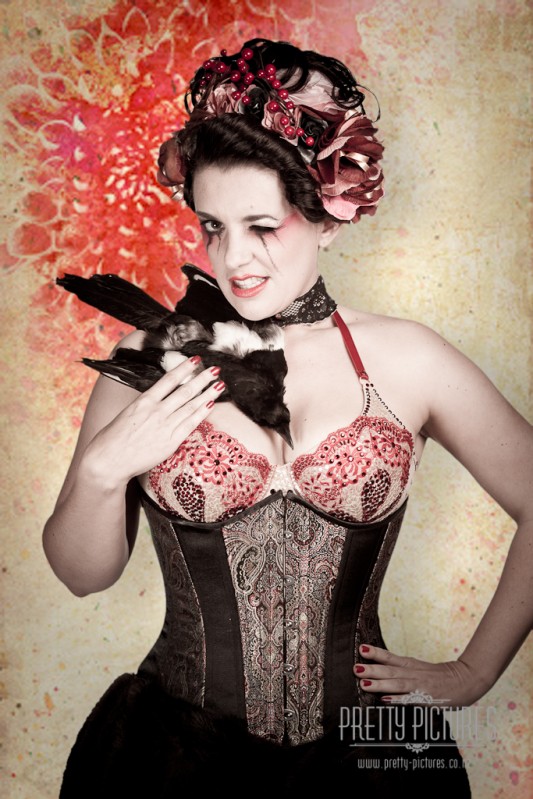 If you might be interested in having your own pin-up photo shoot, please check out the Pretty Pictures website and packages.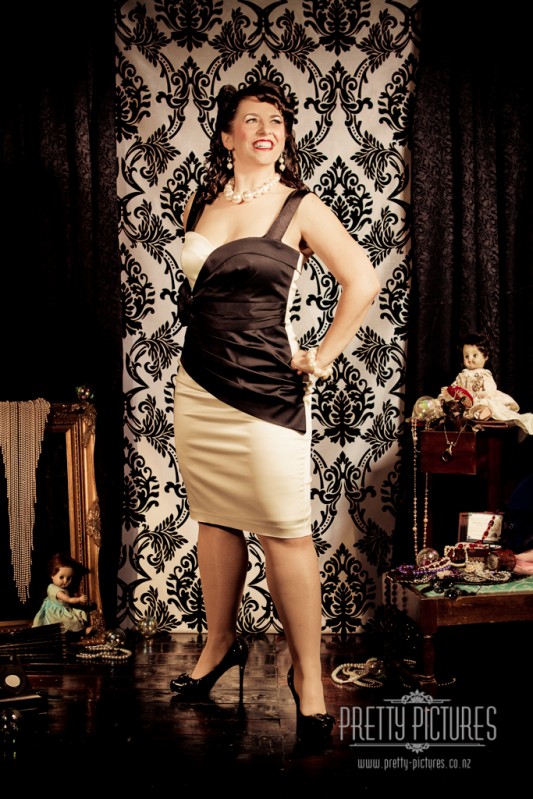 Photography: Brett Stanley
Hair & Make-up: Jaime Leigh
Costumes & Props: Flo Foxworthy & Vaune Mason
Model: Miss La Belle