Underwater Studio Photography Workshop
FEATURING PROFESSIONAL UNDERWATER MODELS HANNAH MERMAID & MERMAN JAX!
Are you an underwater portrait photographer looking to hone your skills, or maybe a land photographer looking to move into underwater?
The Underwater Studio Photography Workshops will help you to learn and up-skill in this amazingly creative niche genre.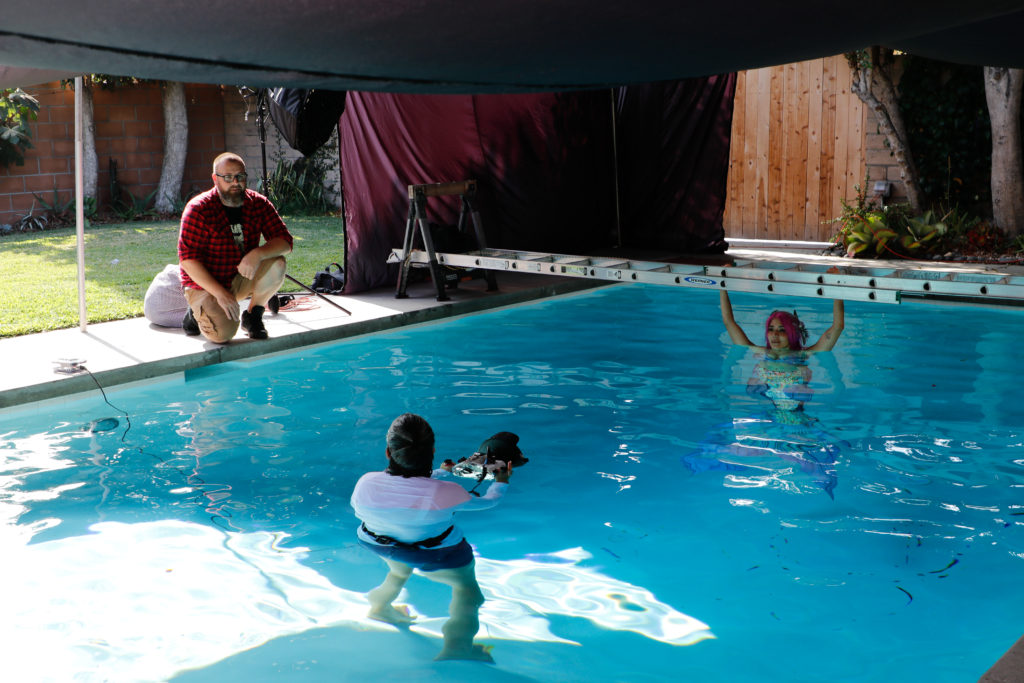 To make the most of your time I've broken the workshop down in to 3 Days/Sections: Underwater Photography Techniques, Studio Lighting, and Retouch/Post-production .
You're welcome to book one or all sections of the workshop, but I would recommend all if you wanted to get the full impact of this course.
All days are 10am – 6pm, with an hour lunch break.
Class numbers are limited to 4 people per day, so that everyone gets a decent amount of attention and time with the models during the workshop.
Day 1 - Underwater Basics
Day 2 - Studio Lighting
Day 3 - Post-Production
Day 1 - Underwater Basics
On our first day we will be covering beginner topics, starting from scratch for anyone that might be new to underwater portrait photography or someone who wants to refresher/learn a different technique.
This will be a hands on day with lots of theory, including shooting with our models – one of which will be new to this so you can learn how to direct inexperienced subjects.
Types of gear/uses
Gear maintenance
Terminology
Camera settings
Lens choices
Basic underwater physics
Shoot safety/common dangers
Breath-hold techniques
Staying steady underwater
Fabric/wardrobe choices
Shooting with backgrounds
Working with Natural light – Overview
Working with Artificial light – Overview
Open water vs closed water shooting
Working with models (2 models & 2 outfits each)
Dealing with unpredictability (Chaos Theory)
Pool care and best practices
Post shoot tasks
Day 2 - Studio Lighting
Day 3 - Post-Production
Camera, cards, batteries, and underwater housing with sync port (Optional, as we can provide a shared camera/housing if needed)
Swimwear/Towels
Mask
Weightbelt (Optional)
Sunscreen
Hat
Summer footwear
Lunch, snacks, and drinks each day
Most equipment (see "what to to bring")
2 models, outfits, makeup (days 1 & 2)
Transportation or airfare
Accommodation